Horoscope for July 2013 for Sagittarius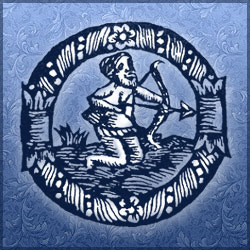 July 2013 is the month to be free to come and go as you like and when you want. That is not really realistic, but you might want to take advantage of the days you can have this freedom. These days are the 4th, 5th and 6th of July 2013. Keep them in mind, but do be aware that you will need to work the rest of the days in July. Fun-loving and upbeat, you usually have a great repertoire of jokes and stories Sagittarius. You are a very good practical joker and everyone finds you funny. You might want to have a clear vision for the future with these traits.
Adventure is your watchword and on the 15th of July 2013 you will need to be very adventurous as you research for great venues to climb mountains. You see opportunities at work where others see boundaries. You have a great deal of optimism as each day rises. You are fire Sagittarius and July 2013 is you favorite month of the year. It is the month of warmth, adventure and fun. On the 4th of July you will join in a celebration that is exactly what you want. Be happy and the one who makes this day worthwhile.
Do take care with your month Sagittarius. You are very expansive and optimistic and you believe that if you run up debt our will be able to pay it later. This is not true. You find on the 25th of July 2013 that you forgot to pay some utilities and they are being turned off. Oops. Don't waste your money on interest; pay your bills on time.
You are very honest with partners, Sagittarius and this can be too much at times. On the 21st of July 2013 you might want to soften honesty when you talk to your relationship partner. They might just find the total truth a bit unnerving. Maybe even enough to leave the relationship.
During July you might want to make changes in your profession and in your relationship with those you work with. Change your diet, too. There may be mental strain on the 20th of July 2013 and maybe financial difficulties that are starting. There are salaries, health and payments pending that will give you heartburn. Pay your bills and reap the dividends on the 22nd.
There is a tremendous togetherness that begins on the 4thof July 2013 and carries on until the end of the month. These relationships comprise closer friends and loved ones. However they might be rivalry on the 23rd between friends who want to be with only you. Special attention to them and to a partner will get you everywhere. Use it wisely. Slow down a bit and try not to get carried away in excitement or emotions this month. Be efficient in your goals and take care of what you have. You will need all the resources both emotional and financial to get through the rest of the year. July starts the pattern.
Horoscope for July 2013 for each zodiac sign
Horoscope for July 2013
Horoscope for July 2013 for Sagittarius