Horoscope for July 2013 for Cancer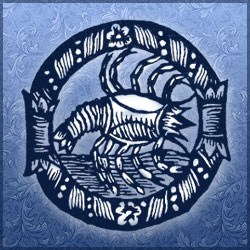 The right career and environment Cancer is yours the 1st of July 2013. You excel as a leader but in a very kind and authoritative way. Focus on compensation and advancement during the first of July 2013 but do be aware that both may fall short of expectations. You need approval and a paycheck that match what you are expected to do.
Protection is a strong theme during the 5th through the 10th. You are just tired of hearing about everything that is going wrong in the world and you want to protect those around you. The moon is your ruling planet which helps keep you in touch with the public of your life. You might find that government service is appealing, or you may find that just being with others is good enough. Use your creativity from the 10th through the end of the month to establish a creative home or a home based business. Do be positive about any changes you make.
Extending warmth and friendship to those around you is your greatest talent Cancer. During the month of July 2013 you need to also be cooperative at work. Trends that started the first of the year are gaining momentum plus directions and focus. Reach out to those in a rare show of connubial bliss. You will have a very happy but goal oriented month during July. A very active agenda is on tap and you will experience quite a bit of happy chaos surrounding you. Keep up your energy and make contact with others. Follow dreams and ideas and do exactly what you want to do in terms of career, home and family.
The middle of July 2013 will bring personal and social contacts to your life. You might want to keep them a bit on the mysterious side. Beware, however on the 20th of a secret love affair that you would like to commence. This is not the time of your life to make drastic changes. Keep a balance in your life - between your inner and outer world. Daydreams might just sustain you a bit and your fantasies might not be played out. This will give you heartaches, but keeps your committed relationship together.
Group activities from the 25th of July to the end of the month are the best ways to accomplish your goals. You have many ideas of what you want to do about career, family, and friends. Organize assignments, put together family reunions. Keep your happy and bright side high! The part your want for yourself and our family comes to the front of you mind now; keep them together by being proactive with activities. July 2013 is one of the most cherished times of the year. Keep family and friends together, don't think only about yourself, and cherish what you have built both in home and career.
Horoscope for July 2013 for each zodiac sign
Horoscope for July 2013
Horoscope for July 2013 for Cancer