Horoscope for July 2013 for Gemini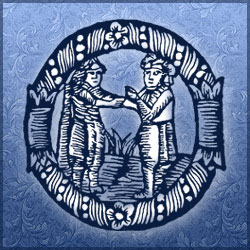 Multitasking is going to be one of the most important tasks you can do the first part of July 2013 Gemini. You will need to keep all the balls in the air; don't get bored! Life will require you to be there and there and everywhere all at one time. Chaos! During the first part of July 2013, specifically from the 1st to the 5th you need to keep a watchful eye on your family. There are things popping that will be great for your circumstances.
With people around you, however, you might find that your greatest strengths are you greatest challenges. This is blending your career, talents and interests in a unified effort. You need to reach your full potential and you cannot do this unless you combine everything you do into one. Keep our ideals high during the entire month to find this blending of parts.
You have a great financial sense Gemini and you need to put it into practice during the entire month of July 2013. This might be a challenge since you love to spend on things that are not that important. If you need an emotional boost from the 10th to the 15th as an avid spender; go to the gym or find another outlet. Security with finances must be satisfied though savings and investments for long term efforts. You do not need to make monthly payments on credit cards. Get rid of them during July.
The first of July 2013 or from the 1st to the 15th you will find that there is a sense of being confided and restricted. There is a rivalry between you and some members of your family that could trigger irresponsible and irritated reactions. Do not go overboard in self-pity and see problems where there are none. You cannot solve the world's problems, just your own. Make changes after the 15th that allow you to get along with family members. You will find that this is highly beneficial in the long run.
Research your objectives in life Gemini. You need to do what you are capable of and take care of your financial and home experiences. If you experience sleeplessness after a day of play in the sun, you might want to take a refreshing bath, drink cool water, and stop walking the floor. Day dreaming is fun this month and you are permitted to run free with your imagination. This will serve you well as you work on building a secondary income or business. Keep your ideas and dreams clear cut and to the point. You must do exactly what you think and do not be aggressive or pushy in your goals. Stop being sarcastic. This will not be good for anyone especially you relationship love during the 25th through the 31st of July. Streamline your efforts and keep you mental work ahead of the curve.
Horoscope for July 2013 for each zodiac sign
Horoscope for July 2013
Horoscope for July 2013 for Gemini