Horoscope for July 2013 for Aquarius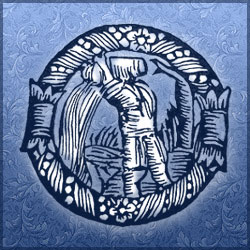 Being an independent soul Aquarius you might just be one who values privacy and freedom a bit too much. You do, however welcome people into your life. People are necessary to your well-being. You are the sign of friendship and loyalty. Find a club to get involved in on the 4th of July 2013. Organize group activities. You love humanity and want to be with those friends who also love people. All walks of life are friends of yours.
You are a bit inconsistent and unpredictable Aquarius. This is a very interesting trait and one that will bring you some innovation in your career on the 1st of July 2013. Keep working hard through the rest of the month and you may find that your unpredictability is highly regarded.
You often feel extravagant Aquarius. You might misplace bills and you always need someone to help you with your budget. Since your consistency depends on your mood and mindset you do want to have someone look at your budget on the 3rd of July. When you need money, it always seems to be there. However if you are not careful it can slip through your fingers. Plan ahead and be proactive.
You financial strength is in the area of joint resources and family funds. Try not to loan money, however to your family this month. Let them work for what they want. Gather information on the 7th of July 2013 to make sure that you make the right decisions when an investment is imminent.
Your workplace is an extension of your home. You love the relationships that you have in the workplace and you relish working in groups and committees. You will be asked to chair a committee on the 20th of July 2013. Thank your boss and carry one with the help of those around you.
Relationships stimulate you but you need new insights into the nature of your love. This intrigues you and although you accept people at face value you are ready to dig deeper into the psyche of your mate. On the 20th though the 25th of July 2013 Aquarius, take a vacation with just your partner. Enjoy what you do and come back with a great sense of accomplishments, communication and love.
During July you will find that your home requires renovation and refurbishing. There might be a shift from your office to the home. Keep your working conditions in the area that satisfy you in every way. You need physical atmosphere that has a working feeling and gadgets to streamline your efficiency. On the 15th of July 2013 you may want to ask if you can telecommunicate several days a week. If you do not receive the answer you want, just keep trying on alternating days.
Do what you can to build trust in our family and a strong foundation within yourself. If you meet problems on the outside, you will have a very nice place to return home to when the problems are too heavy.
Horoscope for July 2013 for each zodiac sign
Horoscope for July 2013
Horoscope for July 2013 for Aquarius