Horoscope for April 2013 for Taurus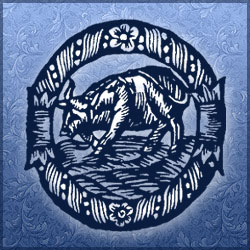 April 2013 is your month Taurus. Sing, rejoice and be happy; you have finally made it through childhood and are approaching adulthood no matter what your age. Happiness is at your fingertips, don't let it slip away.
You are the sign of convention and tradition, Taurus. You are highly dependable and loyal when you are not crossed and things go your way. You may find that your newest conquest gets as bored with you as you have done with others. You are just not exciting. Sigh.
The New Moon in Aries on the 10th of April 2013 highlights your house of self-renewal. Take a deep breath on the 10th and look at what you could have had. There is a cue from your planets and the universe to take time for yourself and leave others behind in your quest for spiritual happiness. It is very illusive to you but you will never be completely happy until your find your inner spirituality.
This is a great month to lighten up and have memorable moments with your partner. You may find a fun and interesting item in a second hand shop as you look for furniture to build your nest.
On the 20th of April you get a burst of energy as it nears your special day. You will never be alone again until you make mistakes of the heart. You will expect everyone to meet your schedule and when they fall short you will become difficult and angry. Watch for this tendency, Taurus.
On the 15th of April 2013 you will look for maximum comfort and the luxury that comes with having a home and family. You might want to indulge in spending, but spending will negatively impact your budget. Use your thriftiness to keep your budget inline.
Conflict will upset a very close relationship at the end of April 2013 and when the full moon/lunar eclipse in Scorpio comes on the 25th you will have feelings of loss and hopelessness. You may have an unwelcome encounter with someone from your past and it will churn your mind.
Beware on the 2nd, 4th and 9th of April and stay indoors on the 16th and 21st. The 23rd and 30th will be very challenging and you might want to keep a strong drink nearby.
Be happy on the 6th and 7th and watch or a good day on the 8th and 12th. Take care to be happy on the 17th and on the 20th try not to feel sad. Use mind chatter triggers on the 22nd and stay in bed on the 25th. On the 26th and 29th things will be much better.
Horoscope for April 2013 for each zodiac sign
Horoscope for April 2013
Horoscope for April 2013 for Taurus