Horoscope for April 2013 for Aquarius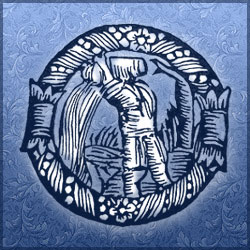 Plan ahead Aquarius. Mars, plus Venus and the Sun are moving into Taurus and between the 15th and 20th is the time for domestic projects both inside and outside to be done. Take care of routine repairs and clean; you will find something wonderful. Update your home, clean closets and do general spring cleaning. Then you will be all set for summer!
You will connect with every on you know or it will seem like they all love you. On the 10th of April 2013 as New Moon in Aries actives your house of communication will cause to talk and talk to everyone you know. Do not text while driving or you will get a ticket. Widen your circle of friends and get involved in a community project. You will have a great deal of lunar energy the first part of April 2013
Your status gets much better on the 25th. You will find that you have more money than you know what to do with (well maybe). You have high visibility and you love your career. You will gain much in the coming months. You need to be light, however with coworkers and supervisors. Do not tell them things you have no right to know.
When your career interests accelerate you need to remember that your home and family are important. It will be very difficult to achieve balance, but that is what you live for. You will have a great opportunity to showcase your management skills.
Great days for you Aquarius are the 1st and 5th plus the 6th and 14th. The 15th you will get back a tax return and on the 20th you will rejoice. The 24th is a good day and on the 28th celebrate with friends.
Take care on the 2nd and 9th. Do not cross the street on the 11th and beware of strangers on the16th. Watch the sky on the 18th and go inside if it is raining. Take particular care with your health on the 19th an wash your car on the 23rd. Rejoice in the 30th that this month is over.
Listen and look. April 2013 has secrets. There is a medical condition that will demand your attention. It will not be your condition, however. You must keep the situation confidential. You will be asked to give moral support and possibly life support. You want to talk about what is going on with outsiders, but that is not right. Remember that you need to keep confidences.
You will have a friend that is overextended and needs to take advantage of your kind nature. Do not give another loan unless you come up with payment options. You may have a change in your work schedule that will catch you off guard and not be so tight with your social life. Don't make hasty decisions and be open to possibilities.
Wipe down you walls and countertops in mid-April and improve your living conditions; this is very important and has been listed earlier. Paint, put up new blinds, and maybe some new countertops. Improvements are great and will lift you and your family's spirits. Don't go crazy, you are not an endless pool of money. Refurbish what you have and take stock of your budget.
You will think about your childhood in the middle of April 2013. You don't know where those recollections came from, but perhaps it is time to think about whom you were and the dreams you had when you were young. Confide you fears to a friend and talk though issues. You are wonderful and stronger than you think.
Horoscope for April 2013 for each zodiac sign
Horoscope for April 2013
Horoscope for April 2013 for Aquarius