Horoscope for April 2013 for Libra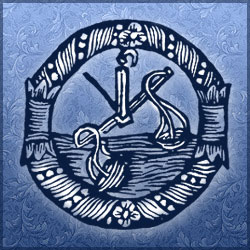 Libra you have toiled long and now you are very tired. You job projects are done and your home is cleaned. You have stayed late and all hours of the night when you should have gone home. Hopefully there will be recognition for your efforts. You have also slaved at your home to clean it to the corners and make it wonderful. Right now you feel that no one cares. Don't ask for praise or get angry, your diligence and work will be apparent to everyone in the next few weeks. You will see the end of April 2013 bringing you a rise to new heights.
Try and express yourself to you relationship partner this month. You want affection and you are just not getting it. Don't put off talking about what is bothering you and what you need. It is healthier to speak your mind than to keep things tightened up. By the 17th people will start to listen to you and you can see your partner's point of view.
The end of April 2013 may bring some angry exchanges between your and your love. These may not be unpleasant just very intense. The arguments get almost offensive. Try and stay even tempered to keep things under control. With a smile you can redirect the hurt and look forward to a romantic interlude.
Workplace communication is great as Mercury transits Pisces and this communication will stay great through the 12th. This is the time to share ideas and brainstorm with committees. You need to strengthen ties with coworkers and decision makers. Begin April 2013 with a to-do list that will keep track of all your tasks. You will be happy you did.
Again on the 10th you will have a great time for close relationships. You may need to avoid jumping to conclusions, though. Passions will run high at the end of the month and you may need to take a break.
You may need to tighten up you budget this month Libra. This is not a good month to spend willy-nilly. Keep a list of spending and include small expenses. Find where you can scale back
Family members and roommate relationships may be strained near the 21st. The planets clash with Uranus in Aries and your solar fourth house will be in contention. You will want to compromise but it will not work well in this situation. Make decision as they come to you.
Be happy on the 1st, 8th, 14th, and 15th. Makes sure you take care of yourself on the 19th, 20th and 24th. The 28th is a great time to look around and see what is there.
Challenging days for you will be the 23rd and the 30th. Stay home and sleep longer on the 2nd, 3rd and 9th.
Horoscope for April 2013 for each zodiac sign
Horoscope for April 2013
Horoscope for April 2013 for Libra