Horoscope for May 2012 for Virgo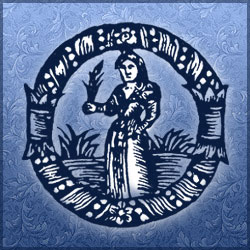 Decan 1 (born Aug 23 to Sep 2) - Mars will continue to influence your decan during the first three weeks of May; this means that energy levels will continue to be high and that you may find yourself feeling restless. However, Mercury will trine your decan from May 9th to 14th, benefitting conclusions: you've been working hard for the last couple of months and now is time to see your projects, ideas or desires come to a conclusion, without losing sight of the future. You should take advantage of this period to make sure that you speak your mind, make important decisions and sign any important contracts at hand. On the 20th, the Solar Eclipse sets the stage for a new life phase that will last for six months and you should brace yourself: during this period, doubts and uncertainties will come forward and you'll be forced to come out of your comfort zone. Remember that setbacks, difficulties and hardships are excellent opportunities to grow!
Decan 2 (born Sep 3 to 12) - The positive influence of the Full Moon occurring on the 6th will continue on until May 20th; you'll be feeling calm and collected, particularly regarding your personal and romantic life. At home, you'll find the support you need and you may find yourself spending even more time with family and friends, so take the time to create emotional and lasting bonds. From May 15th and 19th, Mercury will also have a say and improve and increase communication, conversations and get-togethers. Enjoy this period and open your heart to truly express yourself. This Mercury transit together with the Full Moon phase makes this an excellent period to organize or reorganize time and things around your home. Whether you were planning a home renovation or even move to a new home, this is the time to do it, since the outcome will be very positive. Business deals, negotiations and contracts will also be favored during this period.
Decan 3 (born Sep 13 to 22) - Throughout this month, your decan will be under the influence of a square from Venus, so expect some setbacks that will be toned down by other positive influences. This first aspect will probably make you feel a bit anxious and tense, particularly regarding your romantic relations and your finances. However, a much stronger influence comes to the foreground, as Jupiter will trine your decan from the beginning of May until mid-June. This means that you will go through a period of growth, of self-reliance, of happiness, and of good luck, much more so since Jupiter will be perfectly backed up by the Solar Eclipse on the 20th. Good news and good ideas will likely roll in almost immediately and your enhanced state of mind will help you meet new goals, new people and new life paths. Make sure to take full advantage of this lucky period by getting the gears going and by enjoying all the goodness that is bound to come your way.
Horoscope for May 2012 for each zodiac sign
Horoscope for May 2012
Horoscope for May 2012 for Virgo