Horoscope for May 2012 for Pisces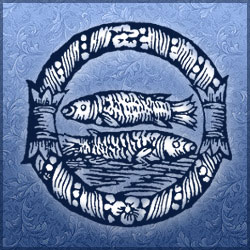 Decan 1 (born Feb 19 to 28) - Since mid-March, Mars has been on your shoulder like a nuisance, but this exhausting influence will come to an end on May 19th. Not only that, Mercury will sextile your decan from May 9th to 14th, which will greatly improve your personal, professional and romantic relationships. Hopefully, this extended Mars transit has helped you learn how to maintain your energy levels under control, to compromise and to avoid unnecessary confrontation. During May, you will feel the combined energy of Mercury, Mars and Pluto and the latter planet will aid you in making great progress towards achieving your goals, since self-confidence and improved communications will be put on the table. The Solar Eclipse on May 20th may also represent some struggles, since your ego will be incompatible with the obstacles presented ahead; you may feel quite discouraged even by some constructive criticism and remarks made by other people will cause to feel oversensitive. Hang in there, because at the end of the month, Pluto's influence will surely make everything better.
Decan 2 (born Mar 1 to 10) - The Full Moon on the 6th will create some pleasant feelings of balance and inner peace, which will allow you to connect very deeply with your family and friends. The impact will be particularly felt on the romantic department, because apparently the Full Moon will make you feel a bit frisky and extra romantic, so romance has a very good chance to strive during the next weeks. Combine this with Mercury's influence (May 15th to 19th) and you'll be left with more open and communicative interactions, perfect for courting, negotiations and business deals. Mars comes in to stir up things: from May 19th to June 13th, Mars is opposite to your decan and don't be surprised if you feel quite nervous and aggressive. Please make sure you're conscious of your behavior and that that behavior does not aggravate others, because heated discussions, anger issues or even temper tantrums could be in store for you. During this time, keep a low profile and your chin up!
Decan 3 (born Mar 11 to 20) - During this month, your mind will only be busy on one thing and one thing only: love! You can thank Venus for that, Pisces, since its influence will be in your decan from May 1st to 30th, which lasts longer than usual because Venus turns retrograde on the 15th. During this transit, you need to be careful not to come across as needy or clingy, because your need for romance and affection may be poles apart from your closer relationships. However, don't feel discouraged, because later this month and with the help of the Solar Eclipse and a Mercury's transit, harmony and balance to your relationships will once again be restored. In fact, the Solar Eclipse on May 20th will open the door to a new and extremely positive phase for you, Pisces, during which you'll be ripe with enthusiasm and energy to achieve your goals. Very good times ahead indeed!
Horoscope for May 2012 for each zodiac sign
Horoscope for May 2012
Horoscope for May 2012 for Pisces