Horoscope for June 2012 for Libra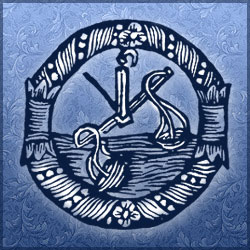 Decan 1 (born Sep 23 to Oct 3) - Between June 7th and 12th, Mercury will be keeping you busy, adding some tension, nervousness and possibly some misunderstandings. This will be particularly true on June 11th and 12th, as Mercury makes a challenging aspect to the Uranus/Pluto square. This will activate your major long-term transit for 2012 and you'll have to deal with the unexpected, with (unsettling) surprises, causing you to feel agitated and nervous. These changes will be particularly felt in your personal life, so make sure you take the time to learn. From June 16th to July 9th, Venus becomes a harmonious helping hand, with a retrograde aspect. This means that you may encounter people from your past, which will definitely bring some pleasant experiences. Around the 20th, you may even obtain some financial gains, so keep an eye out for opportunities. During the last days of the month, Venus turns direct, while Mercury will sextile your decan, making these days perfect for socializing and meeting new people.
Decan 2 (born Oct 4 to 13) - Expect a spectacular month ahead, Libra! Up until June 16th, Venus will still be retrograde in your decan, which translates into wonderful opportunities for love, fun, friends and good financial conditions. The Lunar Eclipse (on the 4th) will create pleasant relationships that will last for months to come. Stress will likely disappear and you'll receive plenty of assistance from others. During the beginning of the month (June 5th-6th), Venus will make a positive transit, which will further increase these optimistic feelings and personal charisma. It's time to make the most of this very rare conjunction of planets and influences, so get out there and take advantage of all these opportunities. You won't see such positive influences again during your lifetime, so enjoy this month. Mercury visits from June 13th to 18th, which may create some mental stress, but the eclipse will surely overpower these energies.
Decan 3 (born Oct 14 to 22) - The beginning of the month, you'll experience a very helpful aspect from Mercury, which will probably bring some good news about; you should also expect an increase in your social life and, if you need to make an important decision, this is the right time to do it. In fact, it's a brilliant time to focus on the future and make plans towards your goals. Saturn will also conjunct the Sun, creating a very important phase of your life, during which your hard work will be definitely be recognized. The New Moon on June 19th makes a positive aspect also, so this means that you can expect some calm and overall balance. Things will probably turn out great, probably with little effort and this influence lasts approximately for 4 weeks. You'll have the stamina to endure even the mental anxiety caused by Mercury's square (June 19th-25th) on your decan. Enjoy this great influence and don't let bad (temporary) feelings get you down.
Horoscope for June 2012 for each zodiac sign
Horoscope for June 2012
Horoscope for June 2012 for Libra