Horoscope for June 2012 for Aquarius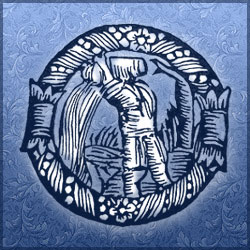 Decan 1 (born Jan 20 to 30) - This will be an excellent month for you, Aquarius! Outer and lesser problems won't bother you at all, and you'll feel the supporting presence of Uranus throughout the month. Actually, a very positive transit, Venus in Gemini, will continue on until early August, creating a period full of optimism, courage, and confidence. You'll feel urged to spend time with friends, family and loved ones. The New Moon on the previous month (21st) will continue to be a great influence until the 4th (Full Moon) and, together with Uranus, you'll probably receive lots of great news and experience new and exciting activities. Since Venus also helps a lending hand, this month is an excellent opportunity to conduct any changes in the workplace or in any projects that may contribute towards professional growth. Be alert, because you may be offered an awesome deal or a breakthrough opportunity. Personal and romantic relationships will sail smoothly, but make sure you keep your responsibilities under check.
Decan 2 (born Jan 31 to Feb 9) - It's a month to recover: things may have been quite hectic, but, as of now, you'll be able to relax and enjoy the show. Obviously, problems won't magically disappear, but the Full Moon on the 4th will certainly bring about some satisfying results in your social and romantic sphere (if you're single, don't let this opportunity get away). From June 11th onwards, your romantic and familiar life will definitely grow and expand; in fact, if you're in a relationship and have been experiencing some problems, you will see that things definitely get better this month and a general sense of relief will overpower all negative feelings. Venus will be stimulated by Mercury, allowing smooth communication and an open heart. Jupiter also visits around the 12th, so make plans and don't be afraid to think big. However, be careful not to overlook your responsibilities, since you'll feel an overwhelming urge to have fun.
Decan 3 (born Feb 10 to 18) - Jupiter will definitely create some havoc in your life until June 12th, and although Saturn will be there to have your back, you have to make sure you don't let your big thoughts and big ideas get the best of you. Also, make sure you keep yourself on track: don't get distracted or get carried away. This is particularly important because fun and entertainment will be tempting you until that day and you may come across as impatient, rash or cold. Don't make any rash or irrational decisions: think before you jump. After the 12th, you'll enjoy a very positive influence of Saturn, giving you honesty, clear thinking and increased communications skills, which will allow you to enjoy the month ahead. It's a very promising period for people who are looking for something (love, work, career...), since your motivation will be recovered. You can thank Venus and Mercury for these wonderful feelings, which will reignite your social and romantic life!
Horoscope for June 2012 for each zodiac sign
Horoscope for June 2012
Horoscope for June 2012 for Aquarius