Horoscope for June 2012 for Leo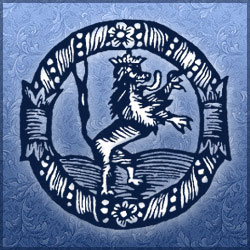 Decan 1 (born Jul 23 to Aug 2) - Since Venus sextiles your decan from June 16th to July 9th, expect some love to be heading your way. Around the 20th, Venus will sextile Uranus and since Venus is retrograde, you should expect some major breakthroughs in romantic relationships, particularly if you've been facing some problems. If you're single, your chances of finding true love are particularly high and, if you do, you'll be literally swept away from your fleet with excitement and passion. This Venus transit activates your long-term Uranus influence, which will definitely create new and unexpected opportunities, both romantic and professional. These exciting new opportunities may also represent financial gains. Since Mercury is passing your decan from June 26th to July 6th, these goodies will definitely come your way. Venus is increasing your sex appeal and Mercury will allow you to express your true colors and interact fully with other people. Beauty items will become excellent investment opportunities, but keep an eye out for business opportunities.
Decan 2 (born Aug 3 to 12) - Up until June 16th, Venus creates a sexy sextile, providing lots of love, affection and calm. You may find yourself more quiet and pensive than usual, particularly dwelling on heart and family matters. The first couple of days in June will also witness a visit from Mercury, so the focus will be on your communication in relationships. You'll be able to express your love and affection, without being afraid of being judged or misinterpreted. It's a particularly good period for romance (and finances): spend time with your loved ones, but make sure you keep an open mind for financial deals. The Lunar Eclipse on June 4th will trine your decan, so an extra dose of peace and harmony will be on your way and its influence will last for months to come. Right after this event, a very rare transit from Venus will intensify this mood even further, meaning that new and old relationships will be deep, meaningful, and fulfilling. If you're single, your odds of finding that special someone are very, very good.
Decan 3 (born Aug 13 to 22) - Mercury will sextile your decan between June 2nd and 7th, so your mind will be focused and your eyes will be on the prize. Your thinking will be clear, you'll have a sharp mind and your communication skills will be enhanced. Some busy and productive days ahead, particularly around the 3rd, since Saturn trines Mercury, providing you the mental discipline to pay attention to details and your long-term goals. Mercury will also trigger your long-term transit for 2012 and from Saturn: you'll have the extra strength necessary to achieve your long-term goals. The New Moon on the 19th will also bring some increased self-confidence and an easy-going feeling to life in general. Your professional life will run smoothly and obstacles will seem to disappear. Enjoy this good period, try to relax and spend time with your loved ones. The New Moon definitely marks a new and positive beginning.
Horoscope for June 2012 for each zodiac sign
Horoscope for June 2012
Horoscope for June 2012 for Leo