Horoscope for May 2016 for Sagittarius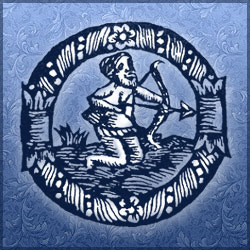 In May Sagittarius will decide to break out of the circle of former interests and try to steer your business into the mainstream success. You want to make your everyday life more interesting, rich and diverse, and therefore try anything to change it for the better. Great incentive for grand achievements will be this month, the desire for freedom. The desire to be less dependent on the people and the circumstances may push you to take decisive actions to which you were previously unable to, and that can plunge into a shock even those people who know you well enough. But, with all this, you should not alienate those who always helped you and nice to you, otherwise you risk being left in splendid isolation, it is unlikely that you will appreciate or make happy! Therefore, even if you change in May main workplace, or will move to another place of residence, try to save and not lose as friendships and partnerships - they will come in handy more than once!
Sagittarians more in May will be configured to allow yourself to love than to express your love towards your partner. Moreover, the desire to dominate Sagittarius partner can lead to friction and conflict that threatens to become protracted. Even if you do not want to go on compromises and concessions for the sake of the relationship, at least try to behave so as not to hurt the partner for a living and not to hurt your feelings. Otherwise, your love relationship may come to a standstill and deteriorate so much that restore them has not come out even with all your wish! So, if in May you will overflow a turbulent energy of urgency out, try not to send it on useless showdown, and some useful work, for example, in derangement of co-existence. For new romantic dating May fit enough, so even if you are tired of your loneliness, put the search for a partner at least until next month.
May for Sagittarius - the period of searching for new ways and methods of solving current professional challenges. Are you struggling become strive to improve your work style, and encourage you to do this will be a huge desire to prove to yourself and to others that you are able to achieve much more than already achieved. In May, which they might realize their ambitious dreams, you will not hurt to educate ourselves. The greater amount of useful information you will be able to master, the faster and more successful your business will go! In financial terms, this month for Sagittarius is very difficult. Can expect big profits from the business, but are less likely and serious financial loss if Sagittarians will lose vigilance or overestimate their strength and capabilities. Try to take part only in promising business projects and do not give anybody to borrow money - then you will not have to regret your carelessness and improvidence!
Horoscope for May 2016 for each zodiac sign
Horoscope for May 2016
Horoscope for May 2016 for Sagittarius