Horoscope for May 2016 for Gemini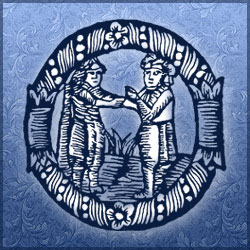 May will be very dynamic for the Gemini month, rich in a variety of surprises. In May, the circumstances in the life of the Gemini will Develop rapidly and violently, so Gemini will be need to be as fast as possible to move from words to action, not wasting time on useless thoughts and doubts. But this, of course does not mean that you should first do, and then think! All your actions this month should be meaningful and well thought out - only with this you will be able to achieve the desired results in business. Just in May, you have to live in a more rapid pace than usual, trying to quickly respond to everything that happens in your life. In principle, agility, responsiveness and enterprise Gemini does not hold, so for most of that mark in May will be quite successful month. But if you are not ambitious, do not like and do not want to live in a constant rush and sacrifice their peace for the sake of success, then you do not need to do this - live peacefully and enjoy what you have.
In May 2016, some Gemini may occur to the extent a strong urge to flirt, it can threaten the well-being of their relationship with a regular partner. If you want to tighten the love affair on the side, think first about your soul mate and think about what would happen if the conduct set out above will be known to them! And you can hardly get something good from short-term romance, but problems and feelings of spiritual emptiness. So try to resist the temptation! Most bring good luck in May alone Gemini - they expect a lot of opportunities through which they can make new romantic relationship and establish your personal lives. If you are alone, be prepared for the fact that your meeting with the future love can happen in the most unexpected places and in the most unusual circumstances. In short, your new relationship may begin not romantic, but it does not hurt them to be successful and promising!
May is a good month for the Gemini, who want to start your own business or move to a new job, which seems they prefer and will bring not only a good salary, but also moral satisfaction. If the Gemini this month will be able to rally a group of like-minded people, your business will go up the hill even faster than if they will achieve all your own. For many, a big part of the Gemini in May will be held in short-term road, which will be needed to solve the problems that have emerged in the workplace. On the financial investment you this month do not need to hurry, since there is a risk to invest in a hopeless business task. Generally financially May be difficult for the Gemini and ambiguous month. Large profits can only be expected from a well-established business or a successful creative work.
Horoscope for May 2016 for each zodiac sign
Horoscope for May 2016
Horoscope for May 2016 for Gemini