Horoscope for May 2016 for Libra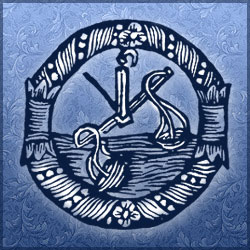 May will be held for Libra to find ways of establishing rapport with others in order to strengthen your authority at home and at work. If Libra will win over as many supporters, then throughout May Libra will bask in the admiration of others and successfully implement their plans in life with the help of friends and acquaintances. This month, you'll be given relatively easily, as if by magic. But this does not mean that you can afford to sit back and decide that this will now always. So if you want good luck has not left you in the future is already beginning to do something for their future success! For example, read useful literature on which you plan to do in the near future. The more your luggage will be accumulated knowledge, the easier you will find suitable ways and means to implement your plan. Not for nothing is said: hard to learn - easy in battle!
If this month Libra has set a goal to win someone's location, make sure you can do it. For this, they only need to show the person they want their natural charm and make it a positive impression with the help of good manners and witty conversation. The main thing is making sure your partner next to you was not boring! And there, he did not have time to look back, as will a prisoner of your charms. If you suddenly in May quarrel with your partner, do not worry and do not get excited and try to establish a rapport with the help of lost constructive conversation. Discreetly and quietly whooper partner in what he was wrong and what behavior you are waiting for him is and your reasonable arguments necessarily convince him of your righteous! Lonely Libra in May the romantic meeting with someone who once could severely hurt their heart. But do not rush to resume interrupted relationship before you are sure that you really need.
In May Libra expects a lot of boring and tedious work that is required to be completed on time. Even if you suddenly will attack lazy, do not wait for the tide of enthusiasm, and start work quickly. The sooner you start to do your job, the sooner it is over and that you will be able to do some more interesting things. Besides, your boss would look favorably on your diligence and make you at least a small but pleasant encouragement. At the end of May, some Libras can suddenly worsen relations with colleagues because of conflict of interest or control ego. Try no one to cross the road, but the dish your self-interests, and remember that a bad peace is better than a good quarrel! If you are going on a business trip, be prepared for the fact that in the way you can expect romantic adventure. But before giving vent to feelings, consider this: Is it not hurt your reputation.
Horoscope for May 2016 for each zodiac sign
Horoscope for May 2016
Horoscope for May 2016 for Libra