Horoscope for May 2016 for Leo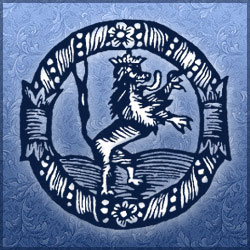 From the very beginning of May, the Leos will feel a surge of strength, optimism and energy, so that in one fell swoop can alter a dozen important things to do. You will feel that any initiative you on the shoulder, and become defer implementation of the planned, but you must act according to the principle of one hundred times measure - cut once, otherwise haste can lead you not to the result to which you expected. But do not worry! If you show prudence, then everything will be fine. In May, the Leos should take advantage of the fact that the stars will patronize them and direct their tireless energy on the things that will be of paramount importance for their future well-being. Do not waste valuable time on fruitless thoughts and empty talk with your friends, do not forget that you have a much more important and significant business! In late May, the Leos should exercise extreme caution while driving your own vehicles - increases the risk of accidents!
Lonely Leos May heralds the start of a successful new romantic relationship that will grow quickly and violently. But here outgrow whether your new love story into something serious and long-term, it will be clear not immediately, but only after some time. So do not rush to force the issue, and see how your partner will manifest yourself in a variety of situations, and only then make any conclusions. But do not forget that the success of your love relationship depends not only on the partner, but also on you! The main thing is that you do not do something so that you alienate your partner or make him doubt your good attitude towards it. So try not to make frivolous actions! Family Leos can hope for improved relations with your mate only if the Leos lowered the bar of your demands and renounce the belief that one opinion - they, and the other - is wrong.
In May, the Leos will be unable to avoid problems in the work, but the Leos will have any problems will be perceived as a kind of test of aptitude and performance. If you feel that in your professional pursuits you just cannot do without the help of colleagues, then think: is not whether you should change jobs or professional field. In this business task, you should know: everything that will happen to you during this month, will in the end the better. So go with the flow and try to act according to the situation is and she will lead you to success or, or for a major decision, which will allow you to change your professional life for the better. Your financial situation will remain almost the same level as it was. Serious spending or excessive profits are expected. Leos, recently made a financial investment in the business, can begin to receive from him is not very big, but stable dividends.
Horoscope for May 2016 for each zodiac sign
Horoscope for May 2016
Horoscope for May 2016 for Leo