Horoscope for March 2015 for Sagittarius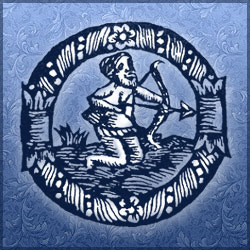 In March 2015 Sagittarius will demand everything best from the Fate, If representative of this star sign flies by plane - it must be fastest plane, if he drives car - it must be chic car, but if he jolts in the bus - this must occur on the street of Paris or other beautiful city! In romantic relations you'll be the same so captious and choosy that goodness of love Venus will have strong desire to knock you out by heavy frying pan. In choosing of life's companion everything will be important for Sagittarius: hair color, timbre of voice, favorite season of the year of the chosen one. Consider that due to your excessive fastidiousness you have high risk to stay alone. This way man could die from hunger just because he prefers to eat by gold covers, the same could happen with Sagittarius - he could stay whole life without love just because he wanted to have ideal relations with ideal partner. Don't be obsessed with invented image or own wish-list, because our wishes and fantasies as usually excel grey reality. Men, who have great incomings, stunning appearance, love their mother-in law and know how to bring slippers in their teeth, don't exist in this world. The same way women, who have dazzling beauty, love householding and hate money, not presented on the Earth. All of us have their own habits and hallmarks, but people, who love, call it as our distinctive features and all others - as shortcomings. Don't divide person for line of positive and line of negative features, accept him or she as whole interesting personality. People, who love, always could find the golden mean, which make both lovers happy, so - don't tear your hair just because your beloved person isn't able to wake up early in the morning to watch sunrise, probably in several hours you'll feast your eyes upon sunset together . Believe me, to yield to beloved people isn't difficult, that is why real feelings don't require from us nor suffering nor self-sacrificingness, because all right action we do by our own good will.
In March 2015 Sagittarius will make his dwelling as beautiful and comfortable as possible. Representative of this Zodiac's sign will spend a lot of time and means in order to make his home comfortable, most brave even will make up their mind for renovation! If you'll have choice: to make manicure or to buy new blinds instead of old ones, most like manicure will wait till next salary, but your windows and walls will have good new look. Coming month will add a lot of warm and harmony into private life of Sagittarius, because most of times in this month they will spend at home. Households will support you with inducing of comfort and hot discussions with common labor will unite all family members. Bachelor Sagittarius will decide that freedom isn't so absolute good, most brave probably even will direct their way to the church.
In March job will demand from Sagittarius superhuman endurance and complete devotion to the work. Fate will push this star sign to sort out a mess in the stone obstructions: dirty, heavy, difficult - but you couldn't move forward unless you'll finish with this task. But if routine will start to suppress you, don't despair - horoscope promise that this is temporary event. Probably, if during several months you pushed all boring tasks beside - this time they came back, demanding to solve them immediately. This lesson will show to Sagittarius that you couldn't take only sweets from life; otherwise time will come when you'll have only stale bread. If you'll learn how to distribute your duties in right way and will not put off tasks - you'll avoid repetition of the same situation. In difficult situations don't hide in cocoon and don't try to accomplish all streams of tasks by your own. Your forte - it is ability to get faithful friends and to earn favor of unknown people, so help and support will come on time, just call for it. Remember, there is safety in numbers; superman is just a trick of Hollywood's makers, that is why don't hesitate to ask for help. In March 2015 believe to people, believe in people and following to Faith, Love, Fortune and Wealth will come into your life!
Horoscope for March 2015 for each zodiac sign
Horoscope for March 2015
Horoscope for March 2015 for Sagittarius