Horoscope for March 2015 for Pisces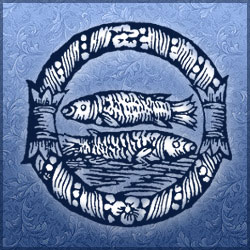 In March 2015 every financial analysts will envy to life's model of Pisces - it'll be so crisp, logical and checked. Representatives of this waterfowl star sign won't tolerate any disharmony or anything, what distort reality for the worse. If relations with somebody suck out too much of energy, doesn't giving anything instead of, you'll cross out this troublemaker from your life. As you understand, it will be impossible to use representatives of this sign of Zodiac for your personal reason: Pisces will immediately recognize double game and will drop sharper out of boat, adding something heavy to his neck. As result of such kind of cleaning number of your surroundings will decrease, but people, who will stay with you will receive a great amount of care and love. Relating to beloved person, Pisces will be faithful and caring partner. In March you'll learn how to recognize mood of your life partner unmistakable, how to improve his/her mood, when it's necessary and how to be silent, when situation requests for this. But, devoting themselves to relations without rest, Pisces will request for the same from his partner, and if life partner will not feel sorry when Pisces are in pain or will not cheer them up, when Pisces are in sadness - couple will get in troubles. Horoscope suggests: keep your negative emotions under control, don't give them possibility to make a mountain out of a molehill. Imagine you paid for something and waiting for rest two pennies: you have two options - to continue your waiting (but it's cold here and you're late for important meeting) or just to forgive it to seller. Most likely you'll decide to forgive to seller these two pennies - do the same in your relations! Most of mortifications and blames don't cost even those two pennies, so why you chew it again and again? It's just stupidly.
In March 2015 most likely your relations with relatives will go to worse, because they will start to blame all your actions. At once they will recognize that you dress in wrong way, work in wrong place and chat wrongly. Horoscope suggests: don't lose self-control and peace of mind because problem isn't in your relatives. Just stars decided to check Pisces for stress immunity. Relatives will find occasion for negative comments even if you were a guy from Forbe's list or owner of title "Miss Universe". For their "poisonous arrows" you can oppose only your inborn tactfulness and benevolence, as we suggested.
If during first three months of 2015 life twisted and punched you - rejoice, March promises to be calm and quiet. Finally, you'll find your warm stream, which will bring you to success. Probably, Pisces will not be tuned for feat of labor, but at least they will show scrupulosity and stability in work. Affability, readiness to come for help, ability to deliver your message in clear way will help you to earn sympathy of your colleagues and clients; even more - if you'll pay little bit more attention and will use your chance - you'll appear in good light in front of your bosses. Horoscope alerts you: in March lot of initiatives will not receive necessary support, so you could realize it only by yourself. Don't feel shy and don't go into a nose dive, because life gives you only tasks, you are able to solve: just add little bit more of self-confidence and persistence and everything will be fine. But fast run of surrounding's life could push Pisces to feel out of sorts. It seems that while you sign one contract and spend one meeting, your colleagues had time to save the world and have time for cup of coffee. Don't try to keep up with others, because hurry will damage quality of conducted tasks and will cost you a lot of wasted energy. Join only to those projects, which require for thoroughness, not quick result - in this way you'll insure yourself against possible fails. If Pisces feel that they are late anyway - separate your tasks by priority's level and lay aside those tasks, which don't require immediately solving. In March 2015 remember - it is much more better to swim in slow steam than swim in fish-soup!
Horoscope for March 2015 for each zodiac sign
Horoscope for March 2015
Horoscope for March 2015 for Pisces