Horoscope for March 2015 for Cancer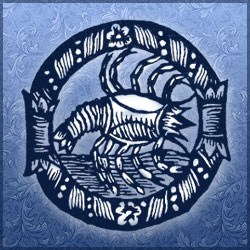 On March 2015 Cancers will remain the same modest and bashful people, as they were all previous years, but life will push them to make great changes, starting from inner world. At the moment you're alike diamond, which feels shy about his noble lineage and supposes to say to everybody "I'm fianite! Fianite!". And people believe him, because they have a lot of personal business and problems and have no time to check - is it true or false. But is it so pleasant for you pretending to be a usual glass, especially if each facet of your nature shines as a rainbow and deserves for better attitude? Cease to be a sealed book for people around you and give them chance to appreciate you! And if Cancer will follow to this suggest, he will not have chance to complain about absence of romance or amorous relations. Self-confident people always attract the same confident impressive and interesting persons. Generally, at the beginning of the spring Cancers should re-evaluate their notebook and list of friends in social networks. Without any doubts delete people, who poisons your life by depressive thoughts and complaints for unfairness of fate, because if you'll give them any possibility - they will immediately transform you to the biggest complainer in whole world. Don't stay among people, who poor in spirit, otherwise you'll join to their company of outsiders and ne'er-do-wells.
Cancers, who find true love, in March 2015 should leave behind all jealous suspicions and attacks against their beloved people. In this month your partner will not keep patience against unfounded accusations in adultery and will give strong response to any attack. If you don't want to smash dishes during whole month - decrease you possessive instinct. But to be silent doesn't mean to solve the problem. Cansers, who will play in mind situation with suspicion call or with late sms, finally will form overstated grotesque picture in their mind and this picture will strongly differ from reality. Remember - all adultery sins of your partner as usually take place in your mind, so, first of all, you need to drive it out of there and only after this action you need to scan reality for any potential rivals.
On the job Cancers shouldn't gape, otherwise all tidbits will be stolen by others, more prompt star signs. On March 2015 grip and tenacity will be highly necessary for you: when you'll catch desired prize, keep it tightly, don't release for any second. Lot of people will receive career's promotion. Horoscope doesn't promise you golf sets with general director of your corporation, but it's fully feasible for Cancers to approach to the governing center as close as possible. Just don't afraid that situation will go out of control and will develop by unknown scenario, because whole life - it's just 20% of planned events and 80% of surprises. Keep in mind - all changes are estimated and consistent and it means that you are ready for them. But in spite of rose prospects, Cansers should be very accurate and concentrate on their job. All ill-wishers will envy to Cancer's success, so they will make a mountain out of a molehill using any of your inadvertences. Mistakes, which are pardoned for other, will cost authority and good reputation for Cancers in March 2015.
At the beginning of the spring Cancers will supposed to hide their real "Me" somewhere deep inside and pretends to be merry fellow for people around. Due to your job you will supposed to communicate with a great amount of different people, even more - your incomings and future wealth will depend on your ability to establish close contact with others people. Probably, in March 2015 you'll have period of adaptation in new team. Or, probably, Cancer will be transited to another position, which requires good communication skills and widening of partner relations. In any case, put on mask of self-confident relaxed guy, who knows answers for all questions and never gives up in front of any difficulties - and then you'll become such a man!
Horoscope for March 2015 for each zodiac sign
Horoscope for March 2015
Horoscope for March 2015 for Cancer