Horoscope for March 2015 for Leo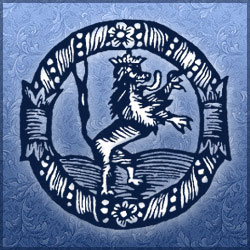 In the March 2015 horoscope doesn't promise to Lions stormy stream of romantic feelings. Everything will be so routine and ordinary that first month of spring will ends before you could bat an eyelid. But it doesn't mean that you should understand my words as direction to latibulize and just wait till unfavorable period will ends. There are some chances to find new love, just not so much as usually. A lot of depend on your initiative and attractiveness (appearance and inner world). Pay attention on your face and body shape, don't spare any expense for refreshing of your wardrobe and for visiting of beauty parlours. Believe me, miracles with your appearance could be done not only by Adobe Photoshop, but also by well-groomed look and new dress. Behavior of Lion also will play big role in efforts to attract opposite sex. Lions should avoid any demonstration of superiority or boredom, otherwise they will be "forever alone" on the party, meanwhile other people will stir on the dance floor. People reach to the benevolent and merry personalities, so, demonstrate more optimism and openness.
Those Lions, who find their love not so long time ago, could deliver several unpleasant moments to their partners. Representative of this Zodiac's sign suddenly will become gloomy grouchy and captious. It happens, because Lion doesn't sure - does he really need these relations or did he make right choice. Don't torture nor you nor person, who is in love with you; at least tomorrow will not be end of the world - you'll have time to change everything. Delight by current day, give to your relations chance to develop by its own way and stop to examine its importance in context of whole your life. If you feel good with this person - it's already beautiful, even you couldn't imagine your cohabitation after 10 years.
Married Lions will spend very gentle and calm month. Standard family routine is waiting for you, including daily check of children's grades, Sunday's shopping and evening viewing of new movies. March will allow couples to solve all backlogs of problems and push them to pay more attention to their children. If Lion's children neglected study, they will run away from incensed parent not at once. Horoscope suggests using in children's upbringing not only a lash, but also offering a hand to them. Try to find out, what is the problem of your child and try to help him - buy necessary book or send him to some courses. Even you just will sit side by side, trying to do a sum, this already will arise gratitude in his young soul.
March 2015 will demand for additional investments from Lions. People, who own personal business, will decide to expand production or to seize new markets; employees will decide to purchase something new instead of waiting for Santa's present. Anyway, nobody can prevent people from chucking their money around; especially impossible to forbid anything to Lion, who abhor any prohibitions. Horoscope suggests to representatives of this imperious sign; don't let yourself to be led by your desires, assess your possibilities adequately. For example, you need to spend whole month using water-bred diet in order to buy new shoes from Prada last collection…Do you really need it? Don't give to thirst of luxury any chance to darken your mind; otherwise you'll have only holes from zeros in your purse. The same treats the new business-projects: remember, even new proposal looks very attractive, you don't have enough investments and resources to realize it. Only successfully accomplished dealerships will give good incomings; any contract, abandoned on half-way, will have great loses as result. In March 2015 don't try to take too much, otherwise you'll receive endless stream of summaries, deadlines and briefings instead of life. Look straight, but don't forget to look around or you'll miss something very important.
Horoscope for March 2015 for each zodiac sign
Horoscope for March 2015
Horoscope for March 2015 for Leo