Horoscope for March 2018 for Virgo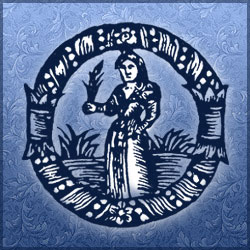 Members of the Zodiac sign Virgo will meet numerous prospects for personal and professional growth during the spring of 2018. Under the favorable influence of the planetary aspects, most Virgos will have a wonderful chance to realize all their plans and aspirations, but for this it will be necessary to master many new skills. In March 2018, the Virgos will be amenable to learning, so they will grasp all new information quickly. This month, Virgo will have a heightened sense of perception, and new knowledge will be remembered and learned more easily than ever. Horoscope suggests to immediately apply the acquired skills in practice, to consolidate your gains. If you do get in your own way and instead press ahead to your goal, you have every chance to realize what you have planned.
The early period of March 2018 for many Virgo is marked by advancement on the career ladder. First of all, the Virgos will successfully strengthen their previously earned positions and raise their authority among colleagues and leadership. You have to take on responsibility for a serious project, the results of which will decide your promotion. Do not be afraid of responsibility and not avoid the expectations placed on you. This month, Fortune will turn to face you, and you will be able to outdo yourself, and do something that was previously beyond reach, which greatly amazes the people around you. Under the influence of the current astrological situation, all negotiations and agreements must flow without a hitch. But do not forget about your daily affairs and worries. If you leave them to their own resolution it can end very badly. Do not wait for things to pile up. Try to deal with them immediately, as soon as possible, to avoid unnecessary problems.
In the middle period of March 2018, the relationships with the people around you will come first. Pay a lot of attention to building your relationship with a loved one. Now they need your support and help more than ever. Be attentive and try to always be around. In the workplace, members of your Zodiac sign will have a chance to establish a friendly rapport with their superiors. When others interfere with you in any way, remain as you are. Communicate, joke, refer to relevant and global events, which are interesting not only for you, but for surrounding people. Try to collect more information on useful topics. Expand your horizons. A well-informed and interesting person can easily engage and attract the attention of the people he needs. And, do not forget about business etiquette. Observe professional discipline, be punctual and good to your word. This is highly valued, and therefore well-paid.
In the ending period of March 2018 Virgo should expect significant changes in the professional field. Perhaps it will be a reorganization, or a change of staff. In any case, you have all the opportunities you need to improve your situation. So be alert - your stellar time is not far off. Virgos will be full of energy and readiness this month to survive anything and achieve what he wants. Try not to lose heart and do not give up. Remember, if it's hard for you, then you are on the right track. But, members of your Zodiac sign should beware of excessive self-confidence and become more modest, as they can attempt to obtain what is beyond their power. Be objective and sober about your abilities. Do not chase after on what you do not need. Prioritize your needs and plan a list of mandatory actions, so that nothing can knock you off the chosen path.
Horoscope for March 2018 for each zodiac sign
Horoscope for March 2018
Horoscope for March 2018 for Virgo