Horoscope for March 2018 for Libra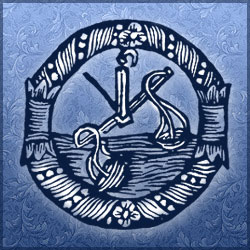 In March 2018, under the favorable impact of the astrological situation, Libra will have a great opportunity to bring balance and harmony into their life. At the beginning of spring this year, try to restore order not only at home and in the workplace, but also among friends, acquaintances, and even your own thoughts. Man is what he believes. To begin with, it is necessary to get rid of all depressing thoughts, and dismiss people who prevent you from realizing yourself, and only then start to put things in order at home and at work. Consult your papers, analyze your failures and achievements for the past season, and finish unfinished business. At home, throw everything that you do not use or store it away, just in case. If you want to change your mattress - change it; if you want to buy a new TV - go to the store. Discard all old and unnecessary items. Believe me, if they are not useful to you anymore. These things and thoughts only hinder further development and accumulate negative energy around you.
In the early period of March 2018 Libra should expect pleasant news, thanks to which you will gain strength, and your mood will rise. Your soul will sing. Under the favorable influence of the planets, the life of Libra will become full, happy and interesting. In early March, members of your Zodiac sign will be quite productive, you will be able to achieve your goals without too much effort. This period is favorable for establishing partnerships and creating a family. If there is a person with whom you would like to spend the rest of your life, then go ahead! Do not be shy! Luck is on your side now. You'll have many chances to get an affirmative answer to your proposal. The family council is advised during this period to settle all issues relating to the family budget. The early period of the month will bring with it many options for getting out of a difficult financial situation by taking advantage of good luck. You have enough strength and ability to deal with loans and debts, and even to buy what you have long wanted.
In the middle period of March 2018 the stars advise Libra to spend time with his loved one and family. It does not mean that you need to completely abandon work and stay at home. No, everything should be balanced, and your loved ones should not experience a lack of attention on your part. Look for ways to surprise them pleasantly. Try to communicate more. Even if not face to face, then use the phone more; ask them about how they're feeling and how they're doing. During their time off try to invite them to visit, or visit them yourself. This will help you to refresh your thoughts, stuffed with working problems, and relax, as well as to establish stronger and more trusting relationships with people who are dear to your heart. All long-distance trips and business trips are best done right now, when the location of the planets will have the most favorable effect on the results of your travels. You will go, successfully address your business, and return.
In the latter period of March 2018 Libra should keep his emotional state under the strictest control. The fact is that under the influence of current planetary aspects, the sensitivity of members of your Zodiac sign will greatly increase. This circumstance can become a source of discord in any group. Avoid troublesome people and ambiguous situations that can put you off-balance. Find yourself an occupation that calms, fills you with a sense of contentment and distracts from worries. The stars do not advise at this time to be too adamant. Try to hear the opinions of others, listen to them. Right now, under the influence of euphoria from your victories and achievements, you may not see the obvious. The view from the side is always more comprehensive. Do not take offense at constructive criticism and practical advice. Listen to your loved ones. They in fact will not advise you badly.
Horoscope for March 2018 for each zodiac sign
Horoscope for March 2018
Horoscope for March 2018 for Libra