Horoscope for March 2018 for Leo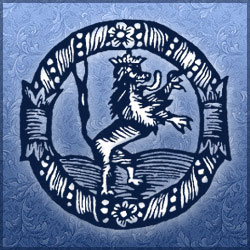 In March 2018, the Leos will be productive as never before. During this period, your ambition, purposefulness and desire to win will help you progress toward your dream and realize many plans. Leos are courageous and brave people who are not afraid of difficulties and risk, and they are always striving for something new. The favorable influence of the planetary aspects will inspire Leos to great deeds, in March this year members of your Zodiac sign will not be idle. Leos will be difficult to keep in one place or at one activity for very long. You will be quick to multi-task, doing several things at once, without losing quality. In March, the Leos will show initiative; they will take the first step toward their destiny and reveal their feelings to the person to whom they are most attracted. In March, many Leos will be overly emotional and vulnerable, so try to keep yourself under control.
In the early period of March 2018, members of the Zodiac sign Leo will have to deal with a pile of backed-up work in order to free space for new energy and new opportunities. The beginning of the month will surprise you with its sudden turns and unpredictability, so you should not think ahead and make long-term plans. Your life will become much busier and more interesting. During this period, you will have a mass of brilliant ideas and rational thoughts that will help to solve all the existing issues as effectively as possible. The fact that you will have the ability to perform several tasks at once should not lead you astray. Try not to linger on minor things, and ignore distractions. During this period, it is important to concentrate your attention on the most important thing. Horoscope recommends not to alarm yourself and do not exaggerate the complexity of situations. Solve problems as they come in, because there is a risk that you yourself will over-complicate your life and just waste your strength and energy.
The middle period of March 2018 will be marked by positive changes in the personal life of many Leos. The beneficial effects of the aspects of the planets will push you to wise decisions. Leos will no longer chase a rainbow when the fountain is within view. Do not seek your happiness beyond the horizon or beyond the mountains. Look around you. Near you, for sure, there is a person who is always first to rush to your rescue, always near when you are ill, always cheerful and happy to see you. Do not chase illusions; learn to appreciate and rejoice in what you actually have. In relating to others, Leos will demonstrate their superiority quite publicly, which many may not like. Try to be more modest, even if you are genuinely confident that you are better at something. Remember that modesty befits a person. In this way you will strengthen your authority and win the respect of others.
Throughout the ending period of March 2018, under the favorable influence of the planetary aspects, Leos will be accompanied by luck in all matters and endeavors. The most important proposals and meetings are better delayed until the end of the month. During this period, it will also be good to resolve financial problems. You will improve your welfare if you manage to properly call upon your luck. You can sign agreements, conclude contracts, appoint business partners and hold negotiations throughout the ending period. All of this will be crowned with success. Even a loan, which you may take out at this time, will be comparatively profitable for you, although you do not really need to get into debt during this period. Your financial capabilities are well suited to your needs.
Horoscope for March 2018 for each zodiac sign
Horoscope for March 2018
Horoscope for March 2018 for Leo