Horoscope for March 2018 for Gemini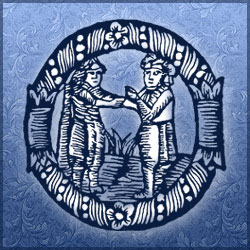 March 2018 will be one of the most successful and productive periods for Geminis. This month, Geminis will quickly and easily solve their problems. They will have a lot of creative and original ideas, the realization of which will achieve great results and strengthen their financial position. In all spheres of their lives, Gemini will show unprecedented activity, and things will look up dramatically. Members of your Zodiac sign can become more independent and determined. They will no longer strongly depend on others and may rely more heavily on their own opinion. Twins will become confident in themselves and their choices, more purposeful and stubborn. These qualities will help them achieve a lot and gain significant prestige in society.
In the early period of March 2018 Gemini should expect a lot of pleasant meetings and events. The priority in this time span will be relationships with relatives and close friends. Thoughts of unmarried members of your Zodiac sign will completely tend toward a romantic relationship, which will begin to develop rapidly from the first days of spring. The positive influence of the planetary aspects on the sign of the Zodiac Gemini will add to their attractiveness and help reveal inner beauty, which no member of the opposite sex can resist. The Twins will flutter like butterflies, inspired by love. Horoscope recommends that Geminis in this period look more closely at the crowd of fans and potential partners, because among them there is a person who can satisfy all your expectations, and surround you with attention and care. Married members of this Zodiac sign should expect a significant improvement in the relationship with their spouse. In early March they will experience an incredible attraction to you, and will want to be close to you.
The middle period of March 2018 will be a difficult and quite busy period. In the second weeks of March, Gemini will have to solve many issues, which will have an impact on promotions or the prosperity of their own business. Under the harmonious influence of the planetary aspects, many of the members of your Zodiac sign will safely resolve all their affairs, find potential investors and significantly expand their client base. And, those who work for a company will be able to achieve the admiration of the managers and establish themselves as an experienced and indispensable employee. Such a manifestation of professionalism and hard work will not go unnoticed, and soon Gemini can expect a raise or promotion. During this period Gemini can expect positive changes in the sphere of professional and personal growth. It is only necessary to work hard for this to occur.
In the final period of March 2018 Gemini will have to finish off all the accumulated older issues and tasks in order to deal with the current ones and to re-establish order in their lives. At work, you should organize all the papers, schedule the necessary meetings and negotiations, and discuss plans for the near future and possible new prospects. At home, you also need to throw away all the trash, sort out your wardrobe, perhaps change furnishing and other interior items. But, this does not end up as a general cleaning. Try to understand yourself, analyze your actions and way of life, then correct what most annoys you. Be objective, and accept circumstances and people as they are. One should not fake any positive qualities, if they are not there. Beware of your negative responses to constructive criticism, turning others against you. This advice will greatly simplify your life.
Horoscope for March 2018 for each zodiac sign
Horoscope for March 2018
Horoscope for March 2018 for Gemini