Horoscope for March 2018 for Aries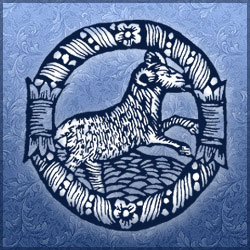 In March 2018, Aries will have to revise its principles and beliefs, which hinder objective appraisal of their own capabilities and the surrounding reality. Try not to embellish, but to perceive people and situations as they really are. Under the favorable influence of planetary aspects, Aries will be successful this month in all spheres of life. The main thing is not to waste your energy on solving non-existent problems and not to have illusions about your plans. Horoscope recommends making specific plans in advance and setting goals that are achievable, to avoid disappointment. March is a great time to establish relationships. Moreover, Aries will have the opportunity to balance the spheres of his life and allocate time for the family.
The early period of March 2018 will be quite busy. Many members of your sign of the Zodiac will want changes and will begin to analyze their way of life to understand what suits them exactly and what needs to be changed. Perhaps, changes will affect their personal life or the professional sphere. Aries' effortlessly begin to actively innovate in their lives and make bold decisions. Their determination and courage can only be envied. During the early period of this month, members of your Zodiac sign will be in a beautiful mood, and inspiration for accomplishments will provide by loved ones. Under the influence of the astrological situation, Aries will have enough intuition to guide them in the decision-making process. Your sixth sense will not fail you, and you will begin to quickly advance along the path to success. In early March, Aries will be able to show their best qualities at work and prove to their superiors that they are experienced and knowledgeable experts.
The middle period of March 2018 will be marked by a decline in tensions, and life will become more measured and calm. Aries will have more time for communication, dating, and settle issues at work and at home. Under the influence of the astrological situation in the middle of the month, Aries will have the opportunity to find their soul-mate, to get acquainted with influential people who will help to implement your business ideas in the near future. Most of the time Aries will be surrounded by interesting people. Aries' homes will be the scene of pleasant romantic evenings and small surprises from a loved one, thanks to which your relationship will be strengthened. Single members of your Zodiac sign can expect pleasant meetings and interesting acquaintances, some of which can become long-term relationships. Horoscope recommends that Aries now avoid being categorical and demanding. Curb your groundless jealousy, so as not to offend the feelings of a person near and dear to you.
The final period of March 2018 will bring with it a lot of pleasant moments that will please members of the Zodiac sign Aries. But, if Aries until this point has not resolved all current issues and tasks, these unresolved problems can surface and spoil the mood. Do not postpone the small tasks for later; summon strength and patience to deal with them. At the end of March, Aries will be able to enjoy the first results of their labors. In some cases, the results of the work performed will exceed expectations, whereas in others they will be a little below the desired level. Do not despair, because this is a great motivation for improvement. Try not to show off your achievements, as this may not please everyone. Concentrate your attention on relationships with your loved one, and with your friends. Organize a family evening or gather with loved ones. It will give strength and lift everyone's mood.
Horoscope for March 2018 for each zodiac sign
Horoscope for March 2018
Horoscope for March 2018 for Aries