Horoscope for January 2017 for Virgo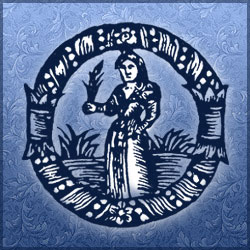 Horoscope for January 2017 does not recommend Virgo representatives to go for any fundamental changes in their routine lives. Even if you have a rather strong desire to implement a bold plan "I will take up on a new way of life in the new year", there's no need to rush into action. Before plunging into any fundamental changes and reforms of your existence, think about things that you are not comfortable with, and also analyse where you are mentally, i.e. whether you are prepared for such large-scale changes.
The middle of winter 2017 suggests Virgo representatives to refrain not only from fundamental changes, but also from excessive pathos in their personal lives. Your friends (people who saw you both in disgrace and in moments of triumph) are unlikely to appreciate the mask of a very self-confident, successful person that you will try on. On top of that, noticing these not so positive metamorphosis in your behaviour, many people will immediately turn their backs on you (are you sure you are ready to lose such a long-lasting friendship in an instant?). If you want to start a new romance, stars also do not recommended to play-act in front of your new acquaintances (your soul mate will appreciate you for other things, rather than your outer gloss or the level of your income). Married Virgo representatives in January should display more sensitivity towards their beloved ones. Your obsession with the material side of the relationship will not make your home warmer or more comfortable. Devote more time to speaking from the heart or find a new common hobby for yourself and your better half.
Career development for Virgo representatives in January 2017 will set new tasks in front of them, which will eventually help them to solve all issues quickly and professionally. If you work for a company, your employer will be pleasantly surprised with your enthusiasm in January. While other colleagues are slowly diving into a working routine, you will already finish up with an important project, successfully conduct business meetings or take on another quite difficult task. In fact, your professional credibility in January will increase significantly. Virgo-entrepreneurs will demonstrate unprecedented activity in the middle of winter 2017. You will want to implement several brilliant ideas on promoting your business. However, the absence of a clearly outlined plan, as well as the unwillingness of your staff to work properly immediately after long holidays, will somewhat slow down your way to success.
January predicts Virgo representatives to hold their health status at "steadily bad". No, you will not encounter any particular disease; your quite unstable state of health will be rather caused by emotional disorders. In order to regain the psychological balance as soon as possible, stars recommend you to take into account relaxing activities (start yoga classes or learn about meditation).
Horoscope for January 2017 for each zodiac sign
Horoscope for January 2017
Horoscope for January 2017 for Virgo