Horoscope for January 2017 for Libra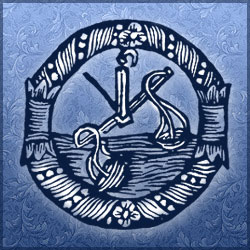 Studying the horoscope for January 2017, Libra representatives will immediately notice that they didn't have such a favourable period of life for quite a while. Everything happening around you in the middle of winter, can easily be interpreted as a reward for all your patience and hard work that you've done in the recent past. In fact, January promises to be for you a surprisingly good period, but that's still no reason to relax completely!
The middle of winter 2017 promises Libra representatives a lot of major gifts, mainly in the sphere of feelings and interpersonal relationships. The first gift will be a sudden arrival of an old friend. Hugging the person, with whom you have spent your childhood and youth, will make you experience an incredible elation and incomparable joy. If you are single at this point and have a great desire to start a love affair, January will make your dream finally come true. The acquaintance between you and your new passion will find itself in a very unexpected place (for example, in a supermarket, a hospital or any other place far from being traditionally romantic). You and this person will immediately realize that you have very much in common, that's why after only a few words you will choose to continue the dialogue in a more relaxing place. January suggests married Libra representatives to spend more time tete-a-tete with their second half. Overcoming all past differences, you and your partner will come to the conclusion that in 2017 you should do something huge (to buy a more spacious living space or even think of having a baby).
Financial and career aspect in January 2017 are not expected to bring much trouble in the lives of Libra representatives. If you are working for a company, you will be able to adjust to "harsh everyday routine work" relatively easy and quickly. Refreshed, you will start working on a complex project, that you have taken up at the very end of the previous year. Quickly finishing the project, you will once again realize how pleasant it is to hear praise from your superiors, especially if they are said in front of all the staff. January will help Libra representatives, involved in their own business, notice with a great pleasure that their business is growing rapidly and as planned. Even minor issues with some vendors and occasional disagreements with the staff will not spoil your mood. Gradually you will come to the conclusion that it is time for you to involve new investments in your promising business (their search will be the primary task for you in January).
Libra representatives are expected to pay minor attention to their own health in mid-winter of 2017. Seasonal colds and unpleasant consequences of long holidays will pass you by, but that does not mean that you can just pull the plug on the prevention of colds! Try to find in your busy schedule some time for non-exhaustive exercises and other wellness activities.
Horoscope for January 2017 for each zodiac sign
Horoscope for January 2017
Horoscope for January 2017 for Libra