Horoscope for September 2015 for Cancer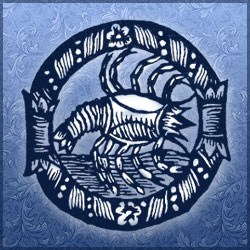 In September 2015, the Cancers will surprise the world with their multifaceted nature. This month is divided into small time bars that will alternate between a fall from triumph and an emotional recovery from depression, so that representatives of this zodiac sign will write pessimistic poems one day, and another celebrate yet another victory at the bar. You cannot play with life a game of "warm - cold", preferring the extreme. If Cancer says "hot", then it is a hot skillet, erupting lava, bubbling cauldron. If we are talking about the cold, it's permafrost, giant iceberg and canister frieze. So, now you understand why you feel you are absolutely happy or hopelessly unhappy. In early fall, the Horoscope advises the Cancers maximalist to dilute their perception of shades of feelings and cease to divide the world into black and white. Remember, B / W mode is only good in the pictures, in all other tasks, the two-color world has greatly expanded limits.
In early fall, the universe will provide all the Cancers with that the representatives of this zodiac sign need to build a stable relationship. In the coming period, the Horoscope foretells us of broken hearts and pillows wet with tears, so it's time to tune in a positive way! September 2015 - is the time for the fairy princess and a handsome prince, so the Cancers can get their dreams out of the depths of memory and wait until they come true. The main thing that you did not count on is the 100% penetration in the invented image. Leave your beloved the right to imperfection, because even our favourite characters have disadvantages. Cinderella was a girl without a higher education, Spiderman forever disappeared on his job - saving the world; Harry Potter was suffering from headaches. Do not ask for too much from a man you encountered, and then he can give you a lot! The families of Cancers will be not just good, but great! In September, you will finally be able to devote more time to family and relatives. A more caring spouse and parent than a Cancer is difficult to imagine, so that the household members of this zodiac sign can be called very lucky people. You will not take time off from household chores and duties, pleading urgent work and will take an active part in the education of the younger generation. Quarreling with Cancer in this period will only be an occupation of the extremely aggressive and conflicting signs of the zodiac, as the Cancers will show to others so much patience and tact, as if for every kind word they are paid 1,000 dollars and for every quarrel they are fined 2,000 euros.
The coming month will force all of us to drop our habits of falling slowly into daydreaming, in fact, in September this quality has no place in our lives! Those people who want to catch a departing train should smartly move their legs, instead of drinking tea in the station buffet, so grab the business papers and rush into battle! The number of projects that fell on your head will initially numb you and cause panic, but if you take yourself into your own hands, then you will turn any situation to before you to manageable. Do not rush at each job like a stupid fry rushes the bait, or you will stuff your professional portfolio with unpresentable small things. The Horoscope advises Cancers to use a critical approach to each proposed project, assessing it primarily in terms of winning for their own authority.
In September 2015, the Cancers may find it worth remembering that the time of individuals has passed and now everything is in favor of team projects and collective labor feats. Communicate with others more and remember that office talk is not considered idle gossip, but a source of valuable information, if you know how to make the right conclusions. Often, in order to get to the top of your career you need to have a little relevant training, quality equipment and the will to win. It is equally important that the members of the expedition want to see you in their ranks and do not disdain from shaking hands with you on a steep incline without letting a slip to the foot. Forming a team is not looking for merely temporary allies, but for friends and associates. That way you can conquer any mountain!
Horoscope for September 2015 for each zodiac sign
Horoscope for September 2015
Horoscope for September 2015 for Cancer