Horoscope for September 2015 for Aquarius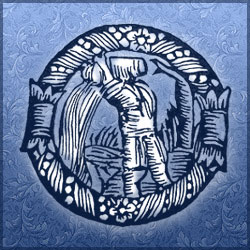 In September 2015, the Aquarius will feel an urgent need to seek a balance between personal and professional life, or at the end of the month, the representatives of this zodiac sign will be surprised to find a significant bias in favor of a career. Many people will dive head first into the depths of office contracts, negotiations and presentations, which in principle a good idea. The Horoscope only asks us to emerge back in time, not sacrifice family and romantic relationships for the work. In the coming period, Aquarius will hardly be a lover boy because the title of best spouse in the world, automatically excludes the one of the best employee. Your family will be forced to switch to diet dumplings, but the boss will never have to wait for an important report or ask you to stay after work (you stay either way). Not surprisingly, the coming month will bring the single Aquarians no changes in their personal life. You will have many additional responsibilities, so that the very idea to take on more responsibility with another person will start to cause an unpleasant knot in the stomach. In early fall, it will be enough to cavil with and hear notations from your boss, so the likes of questions like: where were you, what do you think now, or why are delayed at work will begin to act like a red rag to a bull. A representative of this zodiac sign outside the door wants to escape the office to a world of relaxation and positive emotions and a new relationships requires large energy inputs, so for the moment it does not seem to be the most attractive option. If you succeed in September to find someone who does not need you to win them over, to fascinate and amaze, you can find quite an affair. Yes, in the first stage the stars will not crumble before you, but when the burden of office subsides, the Aquarius can pleasantly surprise their mate. As you know, the best tactic to win these people over is a soft, understanding and unobtrusive attitude. In the coming period, the victory will be for the fans who will be able to make the existence of Aquarius as comfortable, unpretentious and lacking scandals. You see, people of whom work squeezes all the juice, with customers demanding that they draw a clear red line with green paint in a blue hue, will be absolutely indifferent to any curtains hanging in his bedroom and whether wine is suitable for trout. With great pleasure he'd curtain the windows with old newspapers and take a shot of vodka, if only it gave a breather. For this reason, the Horoscope advises people not to put out of Aquarius, because in a furious state this zodiac sign is capable of the most unpredictable things.
In September 2015, the worker-Aquarius will turn into a tank, riding hard to the goal and believing in the Horoscope, the zodiac signs rest better under the guise of the war machine than under a roof. You will be indifferent to the cost of victory, because a defeat is not for you. Aquarians will be giving too much importance to such things as consistency, success, and utility of their circle of acquaintances, which will be considered in the first place above all other criteria. If you analyzed your newly acquired friends and came to the conclusion that this is what happens, then stop and remember that you cannot sacrifice everything at the altar of your career. Otherwise, humanity, loyalty and sincerity will not be valued all that highly. In September, black clouds will thicken over the relationships with people around the Aquarius. The fact is that when going for the win, this zodiac sign will never look back, so do not look for the destruction of those who bring it to action. You do not care how many people have broken teeth and stuffed bruises on your armor. Have you ever wondered who could be among the victims and potential allies? If with time you do not let down your bulletproof armor, you can get a reputation of a single superhero and never grow a team. That is problematic. The Horoscope advises Aquarius to stop playing in absolute independence and make a step towards colleagues. Let them see you not only as a self-centered careerist, but as a true professional who cares about the project and the people that work on it. In September 2015, you can be as invulnerable as Tin Woodman, but inside your chest beats the same kind and loving heart!
Horoscope for September 2015 for each zodiac sign
Horoscope for September 2015
Horoscope for September 2015 for Aquarius