Horoscope for August 2013 for Libra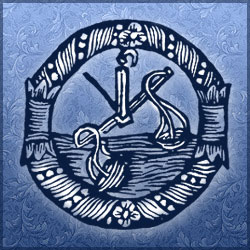 Intuition and the ability to "see into the future" will be very high this month. Mercury travels into Virgo and this gives you high psychic ability from the 23rd of August to the end. Mediate a few moments each day to help free your subconscious and invigorate your sixth sense. Keep a diary of your impressions so you can refer to them later in the year. Write down your dreams and find the insights that dreams are offering you.
Friendships can turn into love and relationships if you let them during the 15th and 16th of August 2013. As the New Moon on the 6th travels in Leo you will find that socializing will be fun and the focus of your life. On the 20th the full moon will promise great amounts of socializing and opportunities for interesting relationships. Try and work within a group for social activities and make this month one of picnics, barbeques and working with neighbors and friends. Meet people though your children's sports teams and friends and join summer groups and organizations.
You money will be in abundance during August 2013. You will be highly productive in your career. But you do have a tendency to spend more than you have. Take a step back and look at your checkbook on a weekly basis to see where you are. The more you take charge of you budget the better off you will be towards the end of August 2013. Do curb your impatience to have things.
Planets and specifically Venus is in your sign on the 16th and stays there until the 20th. You may find that challenging relationships, career and money are enhanced during this time. Try to get others to compromise with you or you might find that you continually need to go the extra mile to get what you want.
Lucky days are the 2nd and 7th, 9th and 10th of August. Rewards will come to you in three fold on the 12th and 15th plus the 16th. On the 29th of August pull in your family and discuss budgets, vacations and school expenditures.
Stay in bed on the 1st and don't get up on the 4th. Do take care that you are cautious when crossing the street and traveling on the 11th and the 17th. The 8th is not quite so destructive and challenging, but you will definitely want to stay alert on the 23rd. The 25th of August 2013 is a good but a challenging day and the 31st make you sad Libra.
During the month of August 2013 Libra, try and enhance your career. Complement those you work with and they will give you a good report. Good reports should happen for you on the 2nd and 7th and again on the 16th. These are awarding days for you as mentioned previously, but do take charge of your work life on these days. Stay positive during August and enjoy the lazy last days of summer.
Horoscope for August 2013 for each zodiac sign
Horoscope for August 2013
Horoscope for August 2013 for Libra