Horoscope for August 2013 for Gemini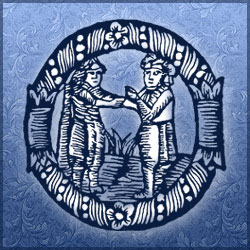 The Full Moon that is in the house of Aquarius and our solar ninth house happens on the 20th August 2013. This moon will favor travel. Go on a vacation or take a long weekend. A break in the routine will satisfy your need for new scenery and different experiences. Since this is an unusual month and summer you might just want to take day trips around the venues in your locations. You might just find that there are wonderful and interesting details in your environment that you have missed. No wonder you may think, that your city is one that is highly promoted in travel magazines.
You will appreciate this month's New Moon on the 6th. It travels through Leo and your solar house of communications. Talk to friends and relatives and let your neighbors know that you are interested in a get together and a barbeque. Get as many people as you can in your yard and have a grand time. You might listen to a friend or a coworker whose words will give you hope and inspiration. This might happen around the 15th of August 2013. A talk with others will calm you down near the 16th and your partner will urge you to be calm.
Money is always an issue but you can accomplish all you need to do around the house during August 2013. Be productive at home and work and save you vacation time for the holidays. Take care to save what you can and do be frugal when purchasing end of summer yard ware. Don't be crazy with your money, in other words.
You will find that financial matters are highly stressful during the 10th through the 20th. Jupiter and Pluto are working our money sectors and trying to get you to purchase more than you should. Money issues pop up during the 20th when you find that there are repairs that need to be made immediately in your home. Children are costly since they need new clothes for back to school on the 25th of August. Don't take it to heart and be stressed, just do what needs to be done.
Lucky days for you in August 2013 Gemini include the 1st and 3rd plus the 7th and 10th. You should time to go on a quick day trip on the 12th and 15th. You will find bargains in another part of your city that will give you great satisfaction. Find more luck on the 16th and 29th with finances, children, home life and career.
Do stay away from windows on the 3th and 8th. Look to the skies for hail storms on the 11th and watch out for rain on the 17th. Take care of your finances on the 23rd, but you will find that they are rapidly diminishing. On the 28th do stay at home and pull the covers over your head. On the 31st be careful of that the last day of August 2013 does not see you doing something that you have no business doing. Don't lose the advantages you have over your emotions, don't flirt unmercifully with someone at work, and do avoid taking anything that is not yours Gemini.
Horoscope for August 2013 for each zodiac sign
Horoscope for August 2013
Horoscope for August 2013 for Gemini