Horoscope for August 2013 for Aquarius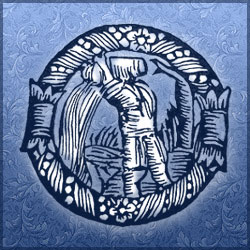 When the August 2013 20th Full Moon lights up your sign Aquarius, you will have two weeks to get yourself and your personal goals in order. This might be just a checkup to see where you are in life, or it can be a real checkup to make sure you are physically okay. The incentive to exercise is now and the time for healthy diets must be started immediately. You do need to shop for clothing and home furnishing bargains on the 7th, 26th, and 30th.
Just like other signs, the August 6th full moon is the key to relationships. There are still challenges to be worked out with partners at work and home; you will be able to know what others are thinking and empathize with their problems. Communication is extremely important on the 10th through the 15th. Watch for deeper togetherness time if you are in a committed relationship and if you are single, avoid the bar scene and find someone to love at, say, the library.
The 15th though the 20th will give you a successful ending in both money and career. Be very curious about any major purchases you are anticipating making. Look at your purchase from all side and answer all questions that you have in your mind before buying that large ticket item. Keep checking your credit report to make sure it is up to date and error free. There are always mistakes on credit reports.
You might find that a job opportunity comes up this month. You might want to look at the possibilities of changing jobs around the 20th. Keep your options open, but do know that when something looks very good it might be pie in the sky. Study and search, again, before jumping into a new career.
Take care when you travel on the roads this month. You will find that you have to go to a couple of family reunions and one of them will be far away. If you go via car, drive very careful. There is danger on the roads for you the last of August 2013.
You lucky days are the 2nd and the 7th as well as the 10th and 12th. Make sure you are open to ideas and changes on the 15th and look to the 16th for happiness and luck. Try to purchase a lottery ticket on the 24th and on the 29th take time out of your busy day to go for a walk and teach an "old dog new tricks."
Challenging days in August 2013 tend to be the 3rd and 4th as well as the 11th and the 17th. On the 23rd you might want to take the subway or public transportation to and from work. The 25th is not the best day for you and be aware of rain showers on the 28th. The 31st is the last day of the month and represents change. Change will be difficult for you this month, but try and be flexible.
Horoscope for August 2013 for each zodiac sign
Horoscope for August 2013
Horoscope for August 2013 for Aquarius