Horoscope for January 2012 for Aries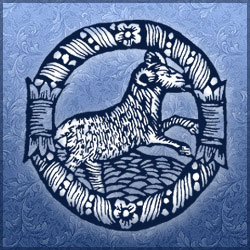 You must guard against overdoing it when it comes to romance this month. The planets indicate this will be a time of great physical attractiveness for you, however you do run the risk of turning people off simply by being too much of a Lothario. You should allow yourself to take note of your romantic nature, rather than simply moving forward with relationships on a strictly physical level. As you already know, what you really want is a close relationship with that one, special person, not a dozen anonymous flings with strangers. If you let things percolate for a while, you'll soon find yourself with all the passion you can handle.
You're going to be putting some miles under your wheels this month as travel is also on the itinerary. You'll be making many small trips, some for business and some for personal reasons or fun; all will prove successful. Even during these trips, however, passion will likely be foremost on your mind. You may find yourself taking up with a long lost lover or maybe spending time with your current relationship on a little getaway to a bed and breakfast or cottage near a lake. Whatever you do and wherever you do it, you'll find love is waiting for you at the end of the day. If you're a reader, this is a good time to pick up a couple romantic novels and lose yourself in the story.
When it comes to other facets of your life, such as work, family and recreational activities, this also is going to be a crazy busy month. You are feeling up to it though and will likely be thinking this is exactly what you're in the mood for. Your energy level is high and you'll be looking forward to each new event moments after the previous event is over. If you're into sports at all, you'll be pushing yourself toward bigger and better goals and competitions. You may even find yourself getting involved with an entirely new sporting activity. To your surprise, you may even find you have a natural talent for the new sport. Make sure you take all the necessary precautions, though; physical activity is great, but you know you have a penchant for overdoing it sometimes. In all your activities you'll want to include the kids this month. The time you spend with them now will be memorable and will fill their young lives with pleasures they will be able to recall years from now. There's no time like the present for making lasting memories.
On the work front, you may find yourself tempted to slack off a bit this month, especially during the last two weeks. This could have detrimental consequences for you unless you take the bull by the horns and forge ahead with your given tasks despite your lethargic feelings. Also, if you rush through projects, and you may well be tempted to, you'll open up the likelihood of errors occurring on important jobs. At some point, you'll just have to go back and correct those errors, so you may as well do things right the first time! If you can avoid it, do not take on any new projects while you still have unfinished business waiting for you.
Horoscope for January 2012 for each zodiac sign
Horoscope for January 2012
Horoscope for January 2012 for Aries