Horoscope for January 2012 for Aquarius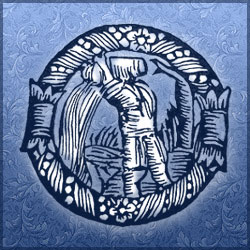 You'll have a full dance card this month as your social life is about to explode all over the map. Your relationships with those around you are going to get a lot more intense and confusing, but you should be able to handle things. There is a chance that someone you've known in the workplace will suddenly become something a bit more intimate for you. You may well see the sparks fly before month's end.
Getting into a relationship isn't that hard for you this month, since you are now entering a period when you'll feel more assertive, decisive and bold. On the personal level, this will permit you the confidence to step up to the plate and swing away when the opportunity presents itself. Don't waffle on the sidelines, but take charge of your personal life and make the dreams you've had for so long come true.
At work, the new, bolder you will now have a better chance of getting your ideas across to higher-ups. You'll find that doors previously closed now begin to open. Be ready with your thoughts and ideas because you'll likely now have a more receptive audience than you've had in some time. There are changes afoot, and most of them will work to your advantage. Just remember that chance favors the prepared mind.
You'll find it easy to bring others around to your way of thinking this month as your persuasive powers are at their peak right now. While being bold and assertive, however, make certain you don't step over the line into bullying and intimidating. If you do, you'll almost certainly lose whatever ground you've gained. Also, trying to push your opinions down the throats of others will like result in an embarrassing faux pas that people will not soon forget. Your best bet is to state your ideas and opinions clearly, back up your arguments with a few facts, and let others draw their own conclusions in their own time.
The ability to communicate effectively and honestly with those around you is at its high point now and you may discover that people are now looking anxiously to you for answers to important questions, providing you can relate to them within the confines of the accepted social norm. Speak to those around you on their own level. Don't try to impress with you vocabulary or deep knowledge pool; simply state what needs to be said in a friendly manner and you'll improve your standing both at work and on the home front. Additionally, you may find you've added several new people to your ever expanding circle of friends, some of whom may be friends for life. The relationships you make at this time may have a real permanence, so take your time when making choices.
If you've been dealing with some past debts, take heart; this could be the month you finally locate the resources to get yourself back on firm financial footing. Now is the time to plan for a better future.
Horoscope for January 2012 for each zodiac sign
Horoscope for January 2012
Horoscope for January 2012 for Aquarius