Horoscope for April 2018 for Taurus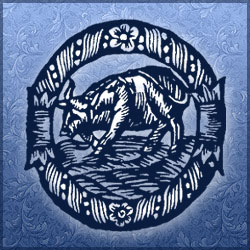 In April 2018, the Tauruses will be more than ever clearly expressing creative abilities. Most of the time they will spend on intellectual and mental work, where they will be able to achieve much greater results than in other areas, and creativity and new hobbies will help to open their potential to the fullest and implement it most effectively. Although the stars foresee Taurus's success, the path will not be simple, and far from smooth. members of your Zodiac sign will have to resolve many issues and overcome obstacles that will only strengthen their confidence and desire to move forward, developing, reaching new heights and becoming better. Under the influence of the astrological situation, Taurus will be slightly scattered, it will be necessary to discipline yourself, gather your thoughts, and concentrate on the most important thing, if you want to see specific results of your efforts by the end of the month.
The beginning portion of April 2018, under the favorable impact of the planets, will prove to be the most productive. Taurus will be able to draw up a concrete plan of action, prioritize, and choose the right direction in which to move throughout the month. During this period, there are many interesting and promising meetings and acquaintances, where Taurus will meet their future companions, or patrons who are ready to cover the costs of promoting their new business. Taurus will be accompanied by luck in all matters, but selfishness and self-centeredness can prevent its manifestation. If you benefit from someone for your own purposes, account for their personal interests, so that they do not feel deceived and abandoned. If you can find mutually beneficial ways to solve your problems, then the majority of others will help to move toward your goals with great pleasure. In early April, Taurus will have a wonderful opportunity to acquire new good friends, expand their social circle, and diversify their lives.
The middle period of April 2018 will be much calmer and more harmonious than the beginning of the month. members of your Zodiac sign will have enough time to spend not only at work, but in a close circle of their loved ones. Horoscope recommends the middle of the month be spent with a loved one. You can go on a weekend trip to another city, get acquainted with its sights, visit famous places, meet new people, or just relax and enjoy the change of scenery. If there is no desire to leave your hometown, you can arrange a new routine at the house. For example, exchange rights and duties for one day. It will amuse you and contribute to the relationship. Moreover, you and your loved one will understand each other a little better, which will lead to even more intimacy. Excessive emotion can slightly shake the family's peaceful flow. Try not to get irritated by little things and don't vent your indignation at the nearest person just because they are there. Be more patient and respect your family, because they are your strength, protecting you from any turmoil.
The final days of April 2018 will bring the Taurus much joy and many pleasant moments. To the great surprise of others, members of your Zodiac sign will show unprecedented patience and indulgence. And this all because in life, absolute harmony will reign and all its spheres will be balanced between themselves. Tauruses feel the peace and tranquility which was so lacking earlier. But they deserved it, and now can rightfully enjoy this state. It's time to harvest. Taurus can count on a good bonus or on profitable business proposals, which they diligently pursued. Your professionalism, punctuality and responsibility will be appreciated, which will favorably affect both the financial sphere and relationships with surrounding people. Try to avoid physical illness, because now you will be reaching the peak of your glory.
Horoscope for April 2018 for each zodiac sign
Horoscope for April 2018
Horoscope for April 2018 for Taurus