Horoscope for April 2018 for Gemini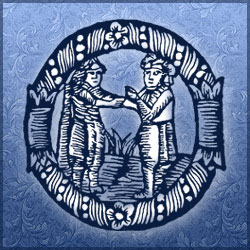 April 2018 will be a significant period in the life of Gemini, but for this you will have to work hard and give your best. Given the influence of the planetary aspects, Geminis will remain in suspense all the time, as fate will continually be putting them at a fork where they must make a choice of which direction to go, and this decision will impact their future. In principle, this is nothing unusual. Our whole life is a series of these decisions and choices, but now more than ever it takes a lot of energy and concentration to make the only right decision and not make a mistake. As a rule, regardless of what it will be, there will be two options: to stay where it is customary and comfortable, or to move out of the comfort zone and start living in a new way, with new perspectives, opportunities, surroundings and conditions. Those who dare to change can expect a happy and promising future, where there will be no uncertainty, betrayals or disappointments. Everything will be simple and understandable.
In the beginning portion of April 2018, Gemini is going to spend a lot of money. Perhaps it will be a long-awaited purchase of a car or real estate, or investment in a business. In any case, almost all expenditures will be profitable and successful. Do not be stingy, but it's better to carefully calculate and think about it. However, your horoscope does not advise spending money on all sorts of spontaneous purchases and unnecessary things. This month is a great time to get rid of all that is superfluous and burdensome. Try not to strive solely for financial enrichment, since if the main goal is money, then there can be no hope of any long-term well-being. Strive to improve the quality of life, your social status, expand your horizons, broaden your circle of contacts, see new places, or learn another foreign language. The richer your inner world is, the richer you will be. This is the secret to success.
The middle period of April 2018 promises Gemini many gratifying and memorable moments on the love front. Many single members of your Zodiac sign will be able to win the favor of a person who is attracted to them, and some will realize their destiny and fall in love. Married Geminis will have many pleasant moments and surprises, which will delight their spouses. Try to take seriously everything that happens in your personal life. Look at it from the outside. What do not you like? What does not suit you? How can this be changed? Take a step toward making things better; be wiser, be patient. Do not look for your favorite person's shortcomings; better to focus on their merits and once again praise their exceptional qualities. A few nice and heartfelt words can drastically change your relationship for the better, so resolve any conflict situations, to bring yourselves closer. The main thing while doing this: be sincere and not fake. Be natural and do not betray yourself. By dismissing your loved one's ambitions, you can lose the most precious thing that you have.
Harmonious planetary aspects presently indicate that Gemini, in the final days of April 2018, will be able to find peace of mind and harmony that will live in their soul for a long time. However, if you continue to look everywhere for shortcuts and easy answers, then you will not be happy. Try to enjoy life in all its manifestations. Rejoice in the new day, every meeting with friends and relatives, every smile of a child, or the warm spring sun. Tune in to a positive channel and enjoy your life. Soon, you will see that the true source of happiness is yourself. In the final days of April, you will have many new ideas, which you can use to solve many of your problems and issues, to improve your financial situation, and reach new heights. A little perseverance, applied with purpose, and success will be in your pocket.
Horoscope for April 2018 for each zodiac sign
Horoscope for April 2018
Horoscope for April 2018 for Gemini