Horoscope for April 2018 for Libra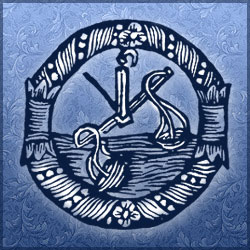 Under the harmonious influence of the planetary aspects, April 2018 will be one of the best and most successful periods in the life of Libra. Members of your Zodiac sign will be surrounded by universal attention. They will radiate incredible positive energy and healthy optimism, charging up everyone around them. During this period, Libra will need people on whom they can rely, and delegate to them part of their duties and powers, because against a busy work background, time will be in short supply. With the support of your team, your business will build up rapidly, and you will be able to realize all your plans. Some members of this Zodiac sign will decide to resign or change their jobs due because it feels that they are under-appreciated and their superiors do not value their work very much. Such changes will push Libra to take decisive actions. Some of them will open their own business, some will go abroad, and some will find a more rewarding job.
In the beginning portion of April 2018 Libras must expect a lot of "pleasant troubles." Basically, these are simple tasks and missions that will be easily and quickly solved, deriving great pleasure from the process itself. As a result of these events, Libra, in the long run, will be generously rewarded. If it is a small domestic issue, then the reward will be gratitude and warm words from a loved one; if they are work issues, then at the end of the month you can expect a nice bonus. This will be an excellent motivating factor that will inspire the members of your sign to new achievements. Because of this, the self-esteem of Libras will substantially increase and strengthen. The stars do not advise during this period to get involved in certain situations. Due to the influence of planetary energy, it will be hard for you to concentrate, and attempts to do so will lead to undesirable consequences. Take only one thing at a time and bring it to an end. Even if there may not be enough time for something, it's not that important. You have already succeeded anyway.
The middle stages of April 2018 will bring Libra harmony and tranquility. Everything around will be clearly in focus and harmonious, as if one whole entity. Libras' personal life will be pleased with its coziness and warmth; at work, excellent relations with the team and superiors; all issues with investors and partners are resolved, and the situation is relatively stable. However, this is not the best time to relax and do nothing. Right now, Libra will have a great opportunity to conclude a profitable agreement and sign a long-term contract with partners. Thanks to a well-signed cooperative agreement, Libra will be able to improve its financial position, as well as expand its capabilities. The stars do not recommend spending money left and right, because money favors a respectful attitude. Better to turn to savvy planning and think about where to invest most successfully.
The final days of April 2018 will take place on a positive note. The Libras will be in a good mood, and their natural charm and attractiveness will become more pronounced than usual. The harmonious aspects of the planets will attract the attention of the opposite sex. If Libra had lots of friends and admirers before, now there will be no escape from them. Libras in relationships will be able to rejuvenate their interactions with loved ones and bring them fresh experiences. Romance will permeate the atmosphere, so do not hold back your feelings and emotions, but talk about them with your partner. Do not hesitate to take a step forward or greet a loved one with a delicious dinner. And, do not linger too long at home. The spring mood of romance and tenderness, soaring in the air, will quickly lift your spirits, and you will feel happy as in the past when you venture outside.
Horoscope for April 2018 for each zodiac sign
Horoscope for April 2018
Horoscope for April 2018 for Libra