Horoscope for April 2018 for Pisces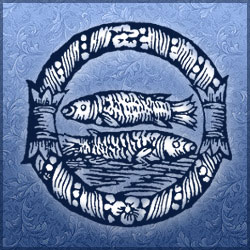 In April 2018, Pisces will have developed enough intuition to be guided solely by it in making serious decisions. If you start weighing everything, counting every penny, consulting with strangers and not doing what you want, but what looks right to others, such decisions are most likely to be erroneous. First of all, you need to tune in to your own inner messages, to your own frequency, and then all seemingly difficult problems and obstacles will be overcome without too much time and effort. Do not complicate your life and inflate a small problem into a big one. Everything is much simpler than you know, and you sense to know the solution. Just stop and listen to the inner voice. If you do not want to go to work for the umpteenth time, maybe it's just not for you! Maybe it makes sense to change the place of work. Or, maybe there are problems with one of your colleagues. If so, it is necessary to solve this issue, to talk frankly, to set boundaries for the relationship so you can continue to work effectively. Do not be afraid to change things in life, and do not be afraid to take risks and try something new. Intuition will not fail you, and all risks you take during this period will be worthwhile.
In the beginning portion of April 2018, Pisces will try their best to please their loved one. Under the harmonious urging of the stars, members of this sign will bring love and tenderness, to counteract a distant relationship with their partner that can take away any energy to live fully or enjoy life. Pisces will sincerely try to diversify and establish stronger relationships. To do this, they will surround their loved one with attention and care, surprising them with gifts and loving moments. These efforts will not be in vain. A partner who has become sadly accustomed to the secrecy and seclusion of their Pisces mate will be pleasantly surprised by such changes and will quickly grasp the opportunity to enjoy this honeymoon. Work will take a back seat for Pisces, because the priority will be spiritual values, feelings, attitudes, and marital satisfaction, not money or things that can be bought with it. In this beginning segment, Pisces will want to change something in their appearance, perhaps their image, hairstyle, or wardrobe, but most of the efforts will be applied to restoring strength and health. Most importantly, Pisces will glow from the inside, your eyes will be bright and welcoming, filling your soul with warmth and comfort.
The central period of April 2018 will bring Pisces a lot of trouble. At the beginning of the month, Pisces paid practically no attention to pressing problems and deeds, and now they have accumulated so much that you want to - no, make that have to - come back to earth and begin to take care of them. The influence of the astrological positioning will give Pisces strength and patience to cope with all tasks quickly and efficiently. There will also be circumstances which one will simply have to accept. Perhaps it will be a loved one moving to another area, or one of your friends will go to live in another city. If you push down your initial self-interested objections, you'll realize that this is for the best, this is for their benefit, and then it will be easier for you to survive the separation. Plus, they're not gone forever! Horoscope suggests that Pisces change their attitude toward problems, which will then be transformed simply into circumstances. Look at each situation only for pluses, and close your eyes to minuses. If you manage to do this, then your life will soon become much more optimistic and happy.
The final days of April 2018 promise to be calm and balanced for Pisces. Financial affairs will tend to profit, and at work everything will be calm and stable, despite the fact that you are unlikely to make any major advances to your career in this period. At home, you will be waited for and met with open arms. At some point, Pisces may think that everything is so flat that it cannot continue this way, and they might start looking for adventures themselves to relieve boredom. The best response might be to find yourself a hobby, or meet with friends at a gym, or take your loved one to a restaurant or a movie. Try to diversify your life and direct energy in the right direction so that its surpluses do not undermine what you have built, but bring benefits instead. In the final days of the month, guided by the astrological situation, Pisces can undergo a sharp change in mood. To avoid this, do not stay isolated for too long; look for the fun company and spend time with good friends.
Horoscope for April 2018 for each zodiac sign
Horoscope for April 2018
Horoscope for April 2018 for Pisces