Horoscope for May 2018 for Virgo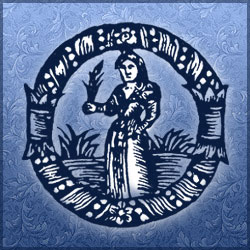 The life of Virgo in May 2018 will be full of pleasant events and positive changes. Under the harmonious influence of the stars, the changes will not be sudden, but those that have long been planned and expected. In some cases, the changes will have a global scale and will radically change the course of life events. Perhaps it will be a move to a permanent place of residence in another city or abroad, for which the documents began to be drawn up a year ago. In the life of many Virgos there will be minor changes that diversify their ordinary gray life and fill it with bright colors. It can be new acquaintances, new business offers, hobbies, events and other surprises. In any case, Virgos in this period will not be bored. Life will be full of bright events and adventures. But, at the same time, representatives of your sign of the Zodiac will be able to conquer new heights on the professional horizon, and also to achieve an enviable position in society due to their active life position. May is a great time to get rid of anything old and unnecessary, and to clean up the territory for a new positive energy.
The first days of May 2018 will be the most productive period of the month for Virgo. Despite the fact that for the first few days many will rest and have fun, Virgos during this time in an informal atmosphere will be able to resolve many more cases and issues than in the working arena for the entire previous month. This will require cunning, enterprise and ease in communication. Virgos are able to easily entice any person and make him their accomplice. It is this peculiarity of their character that they will use in attracting new partners and customers, successfully combining business with pleasure. The influence of the planetary aspects promises good prospects in professional life to the Virgo at the beginning of May if they manage to cope with their feelings and emotions in time and stop furiously defending justice. In life there is nothing accidental; everything is natural, and therefore just. Do not be demeaning to others and complain that they are more fortunate. Strive for self-improvement, improve your human qualities, and luck will give you a smile.
In the second period of May 2018 the Virgo will be slightly scattered. To focus on something specific, you need to figure out what you are worried about and confused by. Do not waste your time and energy in vain, if you can not in any way affect the circumstances. Release the situation and do not worry. If the outcome of the situation directly depends on you, then do your best and utilize all your resources to solve this problem. The sooner you deal with it, the better for you. Try not to overload yourself with work and plan no more than two or three important things for one day. Efficiency and effectiveness of this will not decrease, but you will save energy and improve the quality of the work you have done. In this period there will be no romance and intimate conversations. Your relationship can make it through the chill, which soon evaporates.
The closing period of May 2018 for Virgo will reveal a positive note. Virgo will be in a good mood, and all the credit is on successfully implemented plans and a stable state of affairs in many spheres of life. Perhaps someone from your Zodiac sign wishes during this period to go on a trip or do some self-education. The desire to become better will lead Virgo to predictable changes. Many of you will discover new talents and hidden abilities that will diligently be developed and honed. Occupation with your favorite business will help you escape from everyday troubles and hassle, as well as teach you how to focus. Virgo will grasp new knowledge and skills on the fly. If you were planning to learn a new foreign language, you can start right now. Do not rush things; enjoy every moment you live, and the world around you will begin to gradually transform and get better.
Horoscope for May 2018 for each zodiac sign
Horoscope for May 2018
Horoscope for May 2018 for Virgo