Horoscope for May 2018 for Gemini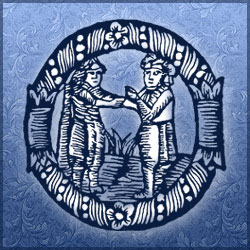 In May 2018, under the favorable impact of the planetary aspects, Gemini will be able to successfully complete business already started and start implementing new plans. Energy will be the key, and the representatives of your Zodiac sign will need to look for her way out. If you manage to direct the flow of energy in the right direction, then all your plans and goals will be successfully implemented, and the results will pleasantly surprise you. But, if you do not lead an active lifestyle and are too lazy to do something that can bring you even a step closer to a dream, the surplus energy will result in irritability that will lead to quarrels and conflicts. Try to be useful to yourself and society. You have excellent intellectual abilities, creative thinking, and a sixth sense to independently and successfully cope with the tasks and problems that have arisen in an efficient and imaginative way. Take advantage of this gift and you will soon see that everything is much easier than it seemed at first glance.
In the first days of May 2018, Gemini will be slightly uncollected and not ready to solve serious business issues. Therefore, most likely, they will take a few days off to enjoy the company of their loved ones. A little rest will give Gemini strength and inspire new achievements. Under the influence of the planets, Gemini is unlikely to be able to find new business partners and investors during this period to establish new business relations with. Try to do your best to enhance the results you achieved earlier. Now is not the best time for active professional work, so to do better with your direct job duties, complete the projects and cases that have been started, report, sum up over the past month, and follow the general trends. Remember that sometimes you need to stop and even step back a few steps to jump over another obstacle.
In the middle period of May 2018 Gemini is expected to attend promising meetings. Among them will be romantic, friendly, and business opportunities. Careerists will be able to expand their client base or acquire new partners that will significantly expand their business or offer a profitable contract. Under the influence of the astrological situation, many lonely members of Gemini will meet a person with whom they feel complete safety, warmth and comfort from the first moment. This person will fill life with meaning and become its integral part. Try not to forget about your household. Play more with children, be interested in their affairs in school, kindergarten or university. It is important for them to participate in their lives. With a partner, the relationship will become warmer and more trustful. You will want to spend more time together, which will contribute to the revival of old feelings, along with the resurrection of passion and romance in the marriage union.
In the final weeks of May 2018, the Twins will have a great chance to realize their potential and do their favorite things, which will not only bring a lot of pleasure, but also bring a decent profit. Most likely, the idea and intention will come from someone else, so try to listen to everything that happens around you and even behind you. The end of May will be rich in useful information, which you now just do not have enough of. The more you gather facts, new knowledge and skills, the easier it will be to fight for your dream. During this period, your financial situation will start to please you and even surprise you with your tendency toward increase. The stars say that you will have a wonderful opportunity to solve your financial problems and even buy what you have been saving for years. However, do not risk money, as it has the tendency of quickly vanishing. Be prudent and judicious.
Horoscope for May 2018 for each zodiac sign
Horoscope for May 2018
Horoscope for May 2018 for Gemini