Horoscope for May 2018 for Taurus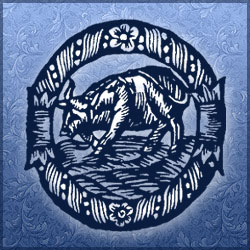 For Taurus, May will be a period of entertainment and outdoor activities. The influence of the aspects of the planets on the representatives of your Zodiac sign will have a positive effect on mental faculties and intelligence, so that Taurus can easily and quickly resolve any questions and problems. They will not follow the usual road, but, on the contrary, will look for new paths and loopholes, new unique approaches, and solutions that will lead to success and satisfaction with their lives as a whole. Taurus should not be drawn into complex and large-scale cases and projects in May, because monotony and dullness of training can drive representatives of your Zodiac sign into a creative stupor and even into depression. Try to diversify the range of your duties by performing various tasks and assignments. This approach will help you not to get bored during work and not to lose the quality of work.
The first days of May 2018, due to the planetary aspects, will be quite tense and a difficult time. Taurus will have a lot of urgent tasks which will require an immediate solution. Try to focus all your resources on these matters, so as not to give them the opportunity to accumulate and completely block your path to success. The faster you cope with current affairs, the greater the chances of achieving the desired heights in the given time. In the beginning days of May, many Tauruses will often face a difficult choice, tormented by doubt and uncertainty. To once and for all get rid of these obstacles and gain confidence in the correctness of your choice, try to listen to the voice of your heart, guided by intuition. Internal sensations do not deceive you. Just do not confuse fears and fear of change with an internal protest. Be objective even in relation to yourself.
In the second period of May 2018, Taurus expects a series of pleasant events in the family. Thanks to the positive influence of the astrological situation, representatives of your Zodiac sign will be able to establish relationships with their household members, as well as compensate for the lack of attention and care that actually caused tension in the relationship. The middle of the month will be a favorable period for finding new potential partners, investors and customers. The more creativity and eccentricity you use to search, the more likely you will be to expand your circle of business contacts. Some colleagues can become closer and even best friends for you. But, see that gullibility does not lead to the collapse of your career or business. Be cautious and careful. The second weeks of May 2018 are the ideal time for outdoor sports. It's time to take care of your health, to restore strength and energy. Try not to sit at home too long, but more often go out into the sunlight, meet with friends, and get acquainted.
Most likely, in the final weeks of May 2018, Taurus will have to slightly adjust their plans for the month, but because most of the goals of the monthly plan are already met, this is no cause for concern. And, in order not to waste this time in vain, you can think of something else, something with benefit and pleasure. It can be a trip to a resort, or a week-long visit to distant relatives. Or, maybe you even want to retire and hide from all the ordinary problems and daily bustle somewhere far away in the mountains. The choice is yours. So, give vent to your imagination, pack your bags and go. This will help you look at your life and its progress from the outside, see with new eyes, understand why everything is as it is, but nothing else. In any case, a trip or a vacation will do you good. Do not forget about your loved ones. Give a piece of your heart to your children and your lover. You are in for a bright and happy future.
Horoscope for May 2018 for each zodiac sign
Horoscope for May 2018
Horoscope for May 2018 for Taurus