Horoscope for June 2017 for Virgo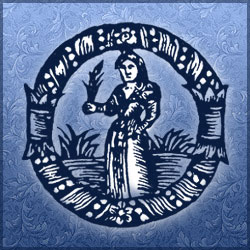 Reading the horoscope for June 2017 each Virgo representative will understand that the beginning of this summer has brought with it a very favourable period. You will enjoy your vacation and your own beauty, and revel in the signs of attention from your beloved ones. While everything around you is helping to ensure that you completely forget about all your problems, do not let yourself even think of the memories that cause you a lot of trouble.
Personal life of Virgo representatives in June 2017 promises to cause no trouble at all. Your life will go on as usual, occasionally surprising you with joyful events. If some time ago you've met a very pretty person, the beginning of this summer will help you to show this person that you have just been made for each other. Your romantic relationship started spontaneously, will arouse mixed feelings among many people. Do not be surprised if one of your closest friends starts to criticise your choice of the second half. Do not listen to anyone, except for the voice of your own heart! It will take quite some time, and the people around you will finally understand that you and your new passion are truly happy together. If you are already in a long-term relationship or are married, your family life in the early summer of 2017 will resemble the idyll, described in a romance novel. You and your significant other, subtly capturing the mood of each other, will put aside all the matters in order to plunge into a wonderful holiday together. When this pleasant period will come to an end, you will get a very good news that you are going to become a parent soon.
Career and financial matters will not become a top priority for Virgo representatives in June of 2017. If you work for some company, your professional enthusiasm at the beginning of summer won't be at its highest point. For this very reason you'll reluctantly perform your work duties, preferring to slack off a bit. At the same time, you will become rather close with one of your new colleagues, and a bit later you and this person are going to form a professional tandem to implement promising projects outside your working hours. Virgo-entrepreneurs will spend the month of June in very high spirits. Noticing that your profits are growing steadily, you will assign a reliable person at the head of the company, while you, on the other hand, will "drive off" to some southern resort, being absolutely confident that at this point nothing bad could happen to your business.
June of 2017 promises Virgo representatives no health related issues. The perfect state of health, as well as the awareness of your own irresistibility will help you forget about all the recent troubles. Enjoying this month's wonderful relaxation and fun, you will give yourself a lot of pleasant moments that will strengthen your psycho-emotional balance.
Horoscope for June 2017 for each zodiac sign
Horoscope for June 2017
Horoscope for June 2017 for Virgo