Horoscope for June 2017 for Libra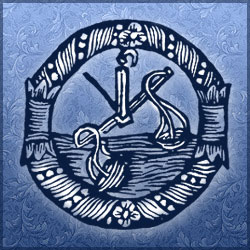 Horoscope for June 2017 recommends people born under the sign of Libra to show flexibility and strength of character. The beginning of this summer will be marked for you by regularly appearing complicated, awkward or confusing situations. Do not try to influence in any way the course of events, since the games that Destiny is about to play do not depend on you. If you learn to find something positive in everything that is about to happen, the unpredictable month of June will not cause you much trouble and will make you much stronger.
The personal life of Libra representatives will be the least affected by the "not so positive" month of June. If you have been planning to start a new romantic affair, the beginning of summer will not put a single obstacle on your way to this goal. No, there will be an obstacle, but only one - the absence of a worthy candidate. However, even this won't stop you from moving towards your target! You will decide to "play the game of love" with the first person you meet, but you'll eventually realize that a relationship based solely on animal-like passion without a hint of spiritual desire, is destined to end at the very beginning. Married Libra representatives in June are expected to surprise their family members over and over again. At first you will completely refresh your wardrobe, after which your significant other will have to get acquainted with your new image. Once the first bit of shock wears off, you will start hearing compliments. Unfortunately, you won't be able to catch ironic tone in the voice of your marriage partner, and so you will continue to believe that an ultra-violet sundress or shorts with a picture of the globe is exactly what you need to be absolutely irresistible.
All major troubles of June 2017 for Libra representatives will focus on the financial aspect of their lives. You will be shocked to find out that all the money you've saved to transfer to a bank account, is now unavailable. It is difficult to predict the reason you will not be able to use your "capital" (it is quite possible that the reason for it will be the "inventory" of your property because of some problems with an old credit or a trivial failure of the banking system). Either way, the news that you no longer control your large budget will cause you a lot of worries and anxiety. Eventually, the incident will find its successful solution, but you won't be able to forget about it for a while. Self-employed Libra representatives in addition to the financial problems at the beginning of this summer will have to solve the disagreements with their staff. After a lot of discussions, you will eventually have to make concessions (sighing heavily and already counting your losses, you will raise the salaries of your employees).
At the end of June 2017 Libra representatives will feel very tired. Realising that you can not take even a little time out from work, you will start to endlessly spur your body with additional 'doping' (energy drinks and strong coffee). These measures will result in a directly opposite effect to the expected (your fatigue will acquire chronic characteristics and refreshing drinks will provoke heart diseases).
Horoscope for June 2017 for each zodiac sign
Horoscope for June 2017
Horoscope for June 2017 for Libra