Horoscope for April 2012 for Libra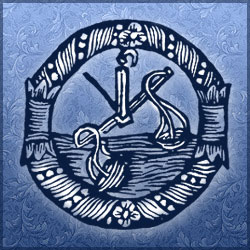 The first half of April Librans may find themselves inclined toward developing an interest or continuing their education beyond its present level. There is definitely a strong desire to extend your outlook at this time and that impulse may take many forms before your curiosity is sated. This would be an excellent time to conduct research or experiments, particularly if you can enlist the aid of colleagues. If research is your forte already, you may find this a good time to seek out grants or other financing to continue your efforts. There are things to be learned, that much is certain. How you go about it will depend on your own interests and situation.
Large groups and traveling also look to be promising activities this month. Joining a group tour of some other country or even an interesting aspect of your own nation would be good at this time. Not only will you have the pleasure of seeing new places and interesting historical markers, you'll also have the chance to meet new and interesting people and that, more than anything, is what really makes a trip worthwhile. By the end of your excursion you'll find you've broadened your horizons and made many new friends, some of whom may well be in your life for years to come. Don't hesitate if the opportunity to put some miles beneath you comes your way.
The second half of the month will be a good time to combine your work life with your personal life. By doing so, you'll be able to achieve goals you may have previously considered unattainable. Also, you'll have the bonus of being able to share your work life with those you love, thereby creating a greater understanding of what your life away from home is like. This can only work to your advantage in future dealings with both family members and coworkers. You'll find that combining the two aspects of your life creates an almost holiday-like atmosphere in which-surprisingly-you're able to accomplish great things.
Also during the second couple weeks of the month you may want to concentrate and the mundane, day to day affairs that make up your daily routine. By looking at your routine with fresh eyes, you may find many ways to use your time more wisely and get more done in less time. When it comes time for fun, make sure you choose an activity you really like. This is your time; make the most of it!
Horoscope for April 2012 for each zodiac sign
Horoscope for April 2012
Horoscope for April 2012 for Libra