Horoscope for July 2018 for Taurus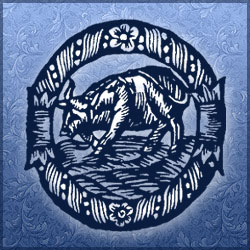 July 2018 will be a promising and productive month for those under the Taurus sign. Many interesting events will occur that will affect the future of those under this sign in some way. Astrological alignments will have the best effect on Taureans' working capacity and decisiveness at this time. The main achievements will be in the field of professional growth. However, it should be noted that the summer heat and lots of human interaction can wear out Taurus signs, and perhaps even lead to poor task completion and burnout. It is strongly advised to draw up work schedules in advance, in order to distribute resources and time sufficiently to achieve the best outcomes. If Taureans don't allow themselves to relax from time to time, or remove themselves from work or daily tasks, expect chronic fatigue, apathy, irritability and even depression. Do not spread yourself too thin. Work hard, but make sure to take rest when needed.
The beginning of July 2018, due to astrological influences, will bring Taureans acquaintances and interesting experiences, positively impacting Taureans' emotions and feelings. From these new acquaintances, Taurus will get potential business partners, good friends, and possibly even romantic partners. These benefits, however, apply particularly to those under this sign struggling with loneliness. The beginning of the month is an optimal time for self-development. If you have plans to gain new knowledge, skills or experiences, now is the most appropriate time for this. You can easily learn new information, process it and apply it into practice. Some Taureans will be drawn to charitable deeds, but don't be surprised if it turns out that you are more interested in your social life than in your own family. Be prudent and reasonable. Family and loved ones are crucial for wellbeing. Your social life is important, and charity is good and noble, but not so much that you completely forget about your loved ones and push their interests aside.
The middle of July 2018 is a very promising time, especially in financial matters. However, if you are experiencing a shortage of cash, it's better to hold off on the vacation plans. Set them aside for a time when you've taken advantage of all opportunities generously presented to you, and you've reached the financial level that will allow you to relax happily somewhere by the sea. Astrological influences will influence positive professional qualities of those under this Zodiac sign. And if these qualities are used in for work, you will be able to gain authority and respect from co-workers, and perhaps move up the career ladder. In regards to entrepreneurs, Taureans will successfully expand their client base, find new sponsors, and close on profitable deals. If these matters don't pertain to your personal career growth or business, you can safely delegate tasks to deputies or colleagues and go spend time with your family.
The end of July 2018 is the most favorable time for holidays. If you have already been on vacation or have decided to transfer it to the next month, remember that taking a break is still important. Situations and concerns about work will figure themselves out. You will have enough time to dedicate rest for yourself. Practice self-care, read good literature, take part in sports, visit the beauty salon, get a relaxing massage, or go shopping and buy yourself something new. You will feel refreshed in your appearance, as well as in your thoughts and worldview. You will immediately feel a sense of relief, and life will even seem like a fairy tale. These optimistic feelings and high energy will be needed soon, so pamper yourself and enjoy the free time while it's available.
Horoscope for July 2018 for each zodiac sign
Horoscope for July 2018
Horoscope for July 2018 for Taurus