Horoscope for July 2018 for Aquarius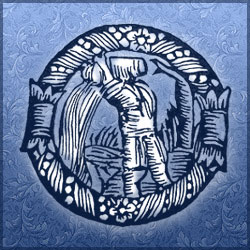 July 2018 will meet Aquarians with good prospects and opportunities for personal and professional growth. For those under this sign, planetary alignments will influence an active struggle to feel seen and heard. Some will realize how many opportunities and chances have been lost, and begin taking steps to catch up on lost time. Aquarians will start to improve relationships in their household, building trust and warm relations with family and friends. Employed members of this Zodiac will also be able to establish better relations with their superiors and colleagues, which will open new prospects for professional growth. This month it is more important for Aquarians to focus on material prosperity than peace of mind. Particularly, in order to prove to themselves and others that they are really capable of achieving what they want, despite all obstacles and challenges. Remember, although luck will be on your side, not to doubt for a second your strength or worth.
The beginning of July 2018, under favorable planetary influences, will be colorful and filled with light for Aquarians. They will experience a lot of positive emotions and unforgettable moments. The beginning of the month is filled with communication and meetings with acquaintances, including gatherings with friends, romantic evenings with loved ones, and business meetings with potential partners and investors. Self-confidence, assertiveness and purposefulness will lead Aquarians to their desired results. It is important not to rush or force events. Do not expect to receive offers or approvals from potential business partners after the first lunch or meeting. Be patient and persuasive, and make a plan in advance to keep you on track, and success will come to you.
The middle of July 2018 will be somewhat tense and troublesome. Due to planetary influences, those under this Zodiac will be forced to make quick and important decisions about the well-being of their family. An opportunity to improve finances will present itself, but this will require promptness, determination and courage to take on additional responsibilities and obligations. At some point it may seem that everything has fallen on your plate at once, but don't get discouraged. Things will get better, and you will reap benefits. Set your priorities straight, and use your resources and time efficiently. Be prudent and keep the faith, for you will succeed.
The end of July 2018 will help Aquarians bring everything they've been working on together, to effectively bring balance into their lives. Free time will be aplenty during this period, so make the most of it. If you feel burnt out and lack the desire to work, request time off, book a tour, pack your bags, and go on vacation. If rest is what you need, stay at home and enjoy watching your favorite TV shows or reading a book. If entertainment with friends is what you need, spend time with them in nature and have a barbecue. Listen to what your body needs to help refresh your thoughts, unwind, and relax from work problems, city life and stuffy apartments. If you have children, now is the time to allow yourself to play, to remember what it was like to be a kid again, and enjoy life in all its forms, genuinely laughing, jumping in puddles, or playing football and hide-and-seek.
Horoscope for July 2018 for each zodiac sign
Horoscope for July 2018
Horoscope for July 2018 for Aquarius