Horoscope for June 2016 for Pisces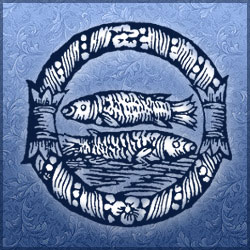 In June, the Pisces will slowly but surely move towards the goals set by ourselves. This month is very favorable for then lysis of the situation, and to correct previous mistakes. But even if this month and Pisces will have to change and adjust their plans for the future, it is only slightly. In June, the stars will contribute to the execution of your secret dreams, but you do need to prepare a practical basis in order to make your dreams become a reality. If you are flying in the clouds, look at the world through the pink shades and reap what you will be served on a platter with the desired platter, you can wait a very long time! The more active and initiative will you behave when the pursuit of goals, the more likely will be able to implement your plan. Especially because in the circumstances of this month will contribute to your success, and challenges and obstacles on the way you or do not meet, or they will be easy to overcome. So go ahead - good luck on your side!
The biggest problem of Pisces in June will be in the fact that they yourselves will be difficult to answer the question: what exactly they care and are not satisfied in a relationship with someone you love. It feels good, but the joy and pleasure of your personal life, you will feel less and less. But the discontent and anxiety will go on increasing. To understand the reason for your concerns, you should first think well and analyze your personal lives. Maybe partner pays you enough attention? So talk to him about it! Or do you feel that your relationship goes from sharpness and freshness of the emotions? So fill in your relationship more novelty and romance is and everything comes back to normal! , to remedy the situation, you will need to understand your cause, and then take immediate action to eliminate emerging problems. If you're lonely and suffering from this, everything that you need to remedy the situation is become a little bolder and more sociable.
In June, at work in the Pisces will mature changes that are not necessarily directly related to the will by the Pisces, but that certainly somehow they touch. This can be changed or superiors, or the appearance of new employees, or any innovations that your boss wants to introduce the work of their subordinates. And although at first these changes not only you not be happy, but also become a cause for concern in the near future you will be sure that they will only benefit! It is due to change in front of you will open new opportunities and prospects, using which you will be able to move up the career ladder and start to earn more. June also promises Pisces good progress in creative work. Although the stars from the sky until you miss that you will not, but the successful start of the new project will be able to put all of the same. Well, there is, the harder you work, the greater will be your progress.
Horoscope for June 2016 for each zodiac sign
Horoscope for June 2016
Horoscope for June 2016 for Pisces