Horoscope for August 2016 for Taurus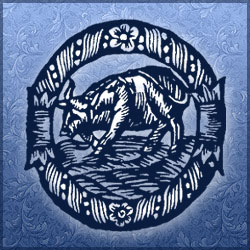 August of 2016 might become for Taurus representatives the turning point that they have been waiting for their whole lives. The amount of tasks and responsibilities will pile them up and won't give them any chance to relax up until the beginning of autumn. Alongside solving their personal issues, the representatives of this zodiac sign will be able to help their relatives and close friends, who will have no other choice but confide their problems to you. This fact will have a significant effect on the nearest future of Taurus representatives. If you are planning a trip, make sure to pack all necessary documents, tickets and sufficient amounts of money. The second half of the month will be crucial and this time will help you realize that you are on the right track. You will get a chance to outline your own plans and keep on moving towards your goal. Taurus representatives are expected to face surprises, that will turn out to be real cherry-pies helping them solve at once a whole bunch of problems that have been chasing them for a while.
Mood swings of Taurus representatives won't be left unnoticed by their beloved ones. Long-term acute problems might emerge due to possible misunderstandings and unstable relations. Pure sincerity and openness will help partners to arrive at compromise and mutual understanding. Otherwise, personal life of Taurus representatives will unpleasantly surprise them. Everyone has to make a great effort to achieve harmony and tranquility, but yielded results will be worth it, and soon enough the situation might change dramatically bringing you the joy of feeling great support of your beloved one.
Professional growth of Taurus representatives is expected to be quite tough as well. At the same time, all troubles are caused by random people that this zodiac sign's representatives are not even familiar with. The only right decision is to stand your ground, even if you have to face certain issues from your boss' end. In the end, everything will fall into its place and the expected order will be established. Your financial state will be stable, but perfection knows no limits, and if you want to attract more significant investments in your own budget, you should reevaluate your own work schedule and focus on top priority tasks at this point.
Horoscope for August 2016 for each zodiac sign
Horoscope for August 2016
Horoscope for August 2016 for Taurus