Horoscope for August 2016 for Scorpio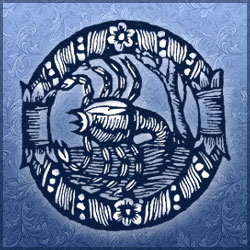 The August of 2016 for Scorpio representatives will be marked by a thorough review of their professional success for the past six months, and the results will make them quite happy. The first half of the year was quite stressful concerning work aspect, and at this point it is crucial to outline further plans and aims. Being natural-born planners, Scorpio representatives make up a list, quite a long one, including all unfulfilled desires. August is the most favourable month to realize every single dream. This concerns both professional and entertaining aspects of life. By the end of the month the representatives of this zodiac sign will get a new exciting opportunity or receive some good news related directly to making their dreams come true. Though circumstances dictate that you might need to temper your stubbornness, you should exhibit your flexibility, since this might help you yield spectacular results.
August of 2016 is the "vacation time" for most of zodiac sign representatives, though this is not the case with Scorpio representatives. You will spend your own savings to send your beloved one, friends or relatives to enjoy the sea, but you won't be able to take the advantage of this vacation, since all your thoughts will be directed to work as something unexpected might happen while you're away, and you are the only one who can fix everything. The time for your rightful vacation will come by the end of the year, when everything planned will be nearing its resolution or when you will finally reach your goal. Your beloved one will support you in this tough time; Scorpio representatives choose their partners rather carefully, it has to be someone with profound understanding and deep appreciation. Married Scorpio couples should devote more time and attention to their kids and wives, sharing their love and care, since they have left out this crucial aspect due to their work loads.
Persistent and dogmatic Scorpio representatives can make August of 2016 to appear favourable to them only in case they follow their own path and focus on their positive traits, especially on their winner qualities. You are facing rather aspiring aims and lots of career ambitions, and you will be ready to sacrifice both your time and financial assets to them. You will require solid support from your partner or beloved ones. Scorpio representatives are always winners, meaning they will live through the most difficult situation with dignity. Your ambition will be your great ally in this battle and it won't let you lose heart.
Horoscope for August 2016 for each zodiac sign
Horoscope for August 2016
Horoscope for August 2016 for Scorpio