Horoscope for June 2018 for Scorpio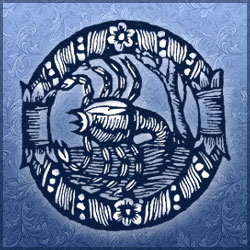 In June 2018, Scorpios will experience an incredible surge of energy and strength. They will always hurry somewhere, do something, constantly joke and emit their positivity around them. However, due to the current astrological situation, representatives of your Zodiac sign will hardly be able to solve vital issues and tasks, because in the first summer month the feelings and emotions of the Scorpions will prevail over common sense and the voice of reason. Try not to make serious plans or schedule important business meetings for this month. Postpone important and large-scale cases for a more appropriate period, and for now take care of yourself, your family; take time with children, parents and loved ones. Try not to overload yourself with intellectual work, rather giving preference to physical work. This will help you relieve tension and moral fatigue and refresh your thoughts. And, labor ennobles a person. Your achievements, even the most insignificant, will raise self-esteem and give confidence.
The first period of June 2018 promises to be easy and enjoyable in all spheres of life for Scorpios. At work, everything will work out as well as possible. After work, you will look forward to your house and be surrounded with care. A loved one will always be there. What else is needed for complete happiness? You guessed it - vacation: the sea, the sun, the beach! If there is such an opportunity, deal with your accumulated business and go with your family to rest and have fun. If circumstances hold you back in the city, do not despair. So, fate has prepared you with good prospects and opportunities, which you can use only if you are personally present at the workplace. There is a possibility that in early June, Scorpio's good luck will smile, and they will accidentally meet a man who will play an important, even decisive, role in career growth. During this period you will receive a business proposal, which will be a turning point in your professional development.
The middle weeks of June 2018 will please the Scorpios with harmonious and confidential relations with near and dear people. Under the influence of the stars, members of your Zodiac sign will be able to know what they dream about, what concerns them, what they seek, and what they have in their hearts. This will help you better understand them; look at them with new eyes and discover the many hidden advantages of your household. The family will be a priority with Scorpios in this period, they will devote all their free time to their relatives. Warm, sincere conversations will only strengthen relationships between family members, fill them with tenderness, love, trust and respect for each other. About such an idyll can one only dream. At work, though, there will be occasional curiosities and minor surprises, but this is the usual office vanity, without which it is difficult to imagine work in the company. Businessmen in the middle of the month can breathe freely. Things will go very positively and hopefully.
Under the harmonious influence of the planets, the final days of June 2018 will be a difficult, but very exciting period for Scorpios. You may expect a series of pleasant meetings and acquaintances. Perhaps during this period, an old friend or childhood buddy with whom the communication was lost will make themselves known. Perhaps they will become your lucky ticket to a bright future. Scorpios who dreamed of running away from the hustle and bustle of a crowded city would most likely prefer a quiet holiday over noisy company, in a cottage with a close circle of friends and family, where they can completely relax and get a real pleasure from the confluence with nature and the heady aroma of a summer night. Such a holiday in the fresh air will help you get rid of senseless experiences, find answers to many questions, and otherwise look at your life.
Horoscope for June 2018 for each zodiac sign
Horoscope for June 2018
Horoscope for June 2018 for Scorpio